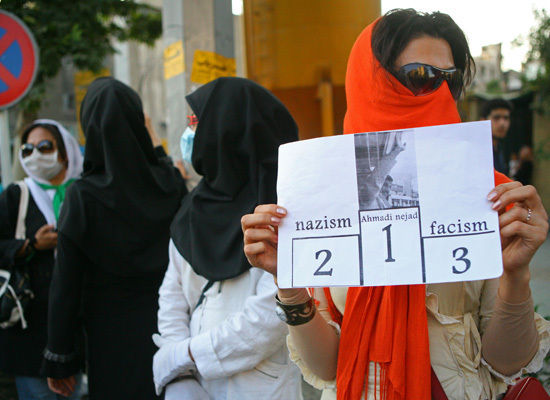 Anything to scrub that topless Alanis Morrissette image from my mind… The latest from Iran: dirt is the new green. Canadian journalist mistaken for protester, almost tortured. Then perhaps the most shocking and disturbing development of all… Henry Kissinger says Obama is handling the situation in Iran well.
Listen here Obama, whatever the fuck you're doing – stop it now!
Incidentally, for anyone still reeling from the Morrissette thing, this may be of some use.
June 19th, 2009.