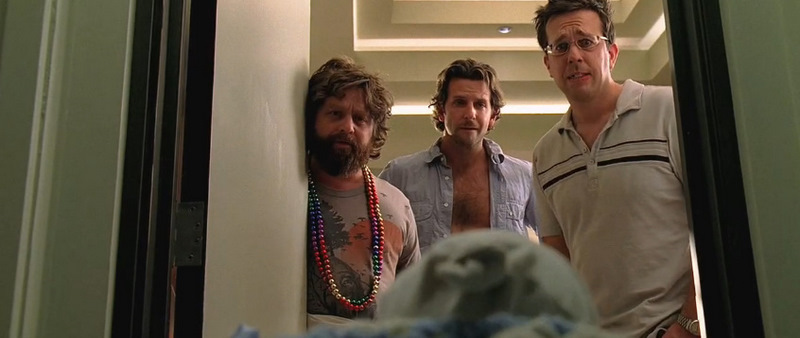 Last summer the Evening Herald asked me to share with their readers the story of my worst ever hangover. I had no idea why anyone would want to relive that particular episode with me. It was only afterwards I realised the piece must have been published to tie in with the release of a film called The Hangover.
This week, I got around to seeing that film and, although I didn't expect to enjoy it, I must admit, I laughed my leg off. My hangover story really doesn't compare.
"MY WORST hangover was probably three years ago, when I woke up on the side of a motorway, sixteen miles outside Sarajevo, Bosnia-Herzegovina. I had no idea where I was or how I had gotten there.

We had arrived in Sarajevo the previous afternoon and hurriedly checked into a hotel. But we were in such a rush to see the World Cup quarter final between England and Portugal that afternoon that I neglected to take any note of the name or the address. I figured my friends would remember

In the excitement of the match, and France's subsequent demolition of Brazil, I lost my friends and ended up going to some sort of impromptu rave in the main square with some American girls I'd met. After that, I remember absolutely nothing until I woke up on the side of the motorway.

I managed to cross the dual-carriageway on foot and (eventually) flag a taxi into town. But my troubles were far from over…

The name of the hotel my friends and I were staying in eluded me. My phone was out of battery. The taxi driver hadn't a word of English and I hadn't a word of whatever-the-hell language he spoke. So we drove aimlessly around Sarajevo for a couple of hours – the bombed out architecture neatly reflecting battering I'd inflicted upon myself the night before.

The only detail I recalled was that our hotel was by a river, there were some UN soldiers outside it and that there'd been an open-air opera recital outside my hotel. The first two details could have described any address in the city, so I kept saying to the taxi driver, "Italian opera… Italian opera… opera Italiano!" Unfortunately, that wasn't ringing any bells. He was getting more and more annoyed. Eventually, he pulled the car over and started shouting at me.

I couldn't understand what he was talking about, but I had a pretty good idea: he was saying, man, get your fucking act together, figure out where the fuck you want me to bring you or get the fuck out of my car. I pointed to the handheld CD radio on his dashboard and asked if I could speak into it. He nodded cautiously.

Picking up the receiver, I spoke as clearly as I could. "Hello… Hello… Does anyone out there speak English?"

A dozen or so grunts in the negative.

"Parlez vous francais?"

More grunts in the negative.

"Does anyone know where there was an outdoor Italian opera recital held last night?"

Again a few disinterested grunts.

The taxi driver's patience had run out. This was my final shot. It was a million to one gamble.

I picked up the receiver again, cleared my throad and burst into song. "Laaa-la-la-la-la-laaaaaa-la!" I was belting out a short, rousing version of Verdi's La Traviata. This time the response from the other drivers was unanimous. I couldn't understand what they were saying, but it sounded pretty emphatic. My taxi driver nodded, reached across and opened the passenger door. I wasn't sure what this signified. Then, speaking in English for the first time, he said, "Get out."

It took me four more hours stumbling around that godforsaken city to find that goddamned hotel."
January 12th, 2010.