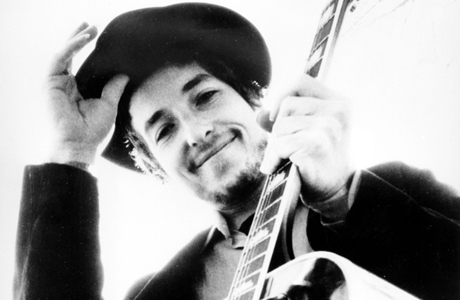 It's Bob Dylan's 70th birthday on Tuesday. Over the last couple of days, I've been putting together a sort of Alternative Greatest Hits. That is, a playlist of my favourite less celebrated Dylan songs. It is not my intention here simply to namecheck a bunch of obscure tracks in order to show off how much I know. In fact, some of the songs I've chosen are very well known indeed.
These songs just tend not to be the ones that crop up on Best of compilations. In the comments below, I'd be very interested in hearing from other people on their suggestions for Dylan's minor masterpieces…
Maggie's Farm Bringing It All Back Home (1965)
When The Ship Comes In The Times They Are A-Changing (1963)
Song To Woody Bob Dylan (1962)
Visions of Johanna Blonde On Blonde (1966)
Isis Desire (1976)
Mama, You Been On My Mind Live 1975 – The Rolling Thunder Revue (1975)
To Be Alone With You Nashville Skyline (1969)
Dear Landlord John Wesley Harding (1967)
Every Grain of Sand Bootleg Series 1-3 (1981)
Brownsville Girl Knocked Out Loaded (1986)
Po' Boy Love & Theft (2001)
If You Ever Get To Houston Together Through Life (2009)
Bonus track:
Must Be Santa Christmas in the Heart (2009)
UPDATED: I notice The Guardian have done a podcast on this same subject. For the record, the song selected by the pretentious arsehole guy, Moonshiner, is one of about half a dozen Dylan songs close enough to Irish folk songs that I get away with singing them in the pub at Christmas. The others are Ramblin' Gamblin' Willie, The Walls of Red Wing and Blind Willie McTell.
May 19th, 2011.