Published: Irish Times, 9 July 2011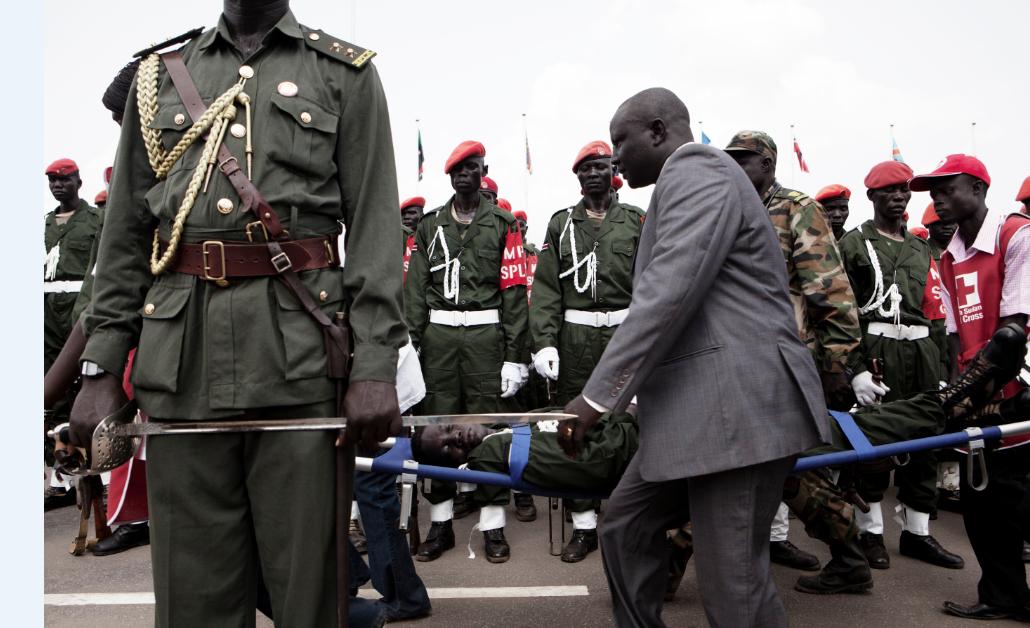 IN THE MUDDY SLUMS OF JUBA, the people are preparing for a party. By 11pm, tens of thousands of them have poured out onto the streets: cheering, honking car horns and waving the flag of their new country, as well as those of the US, Norway and Israel.
At the stroke of midnight, South Sudan becomes the world's 192nd independent nation. In the new capital, joy is unconfined. In the mud huts that stretch for miles in every direction, residents can be heard singing and ululating well into the night.
By 7am, the BBC World Service reports a crowd of a hundred thousand already gathered at the Dr. John Garang Mausoleum. The speeches here will last late into the afternoon. But despite a complete lack of respite from the sun, the people never once cease to sing, sway and chant… Read the rest of this article here.
September 8th, 2017.