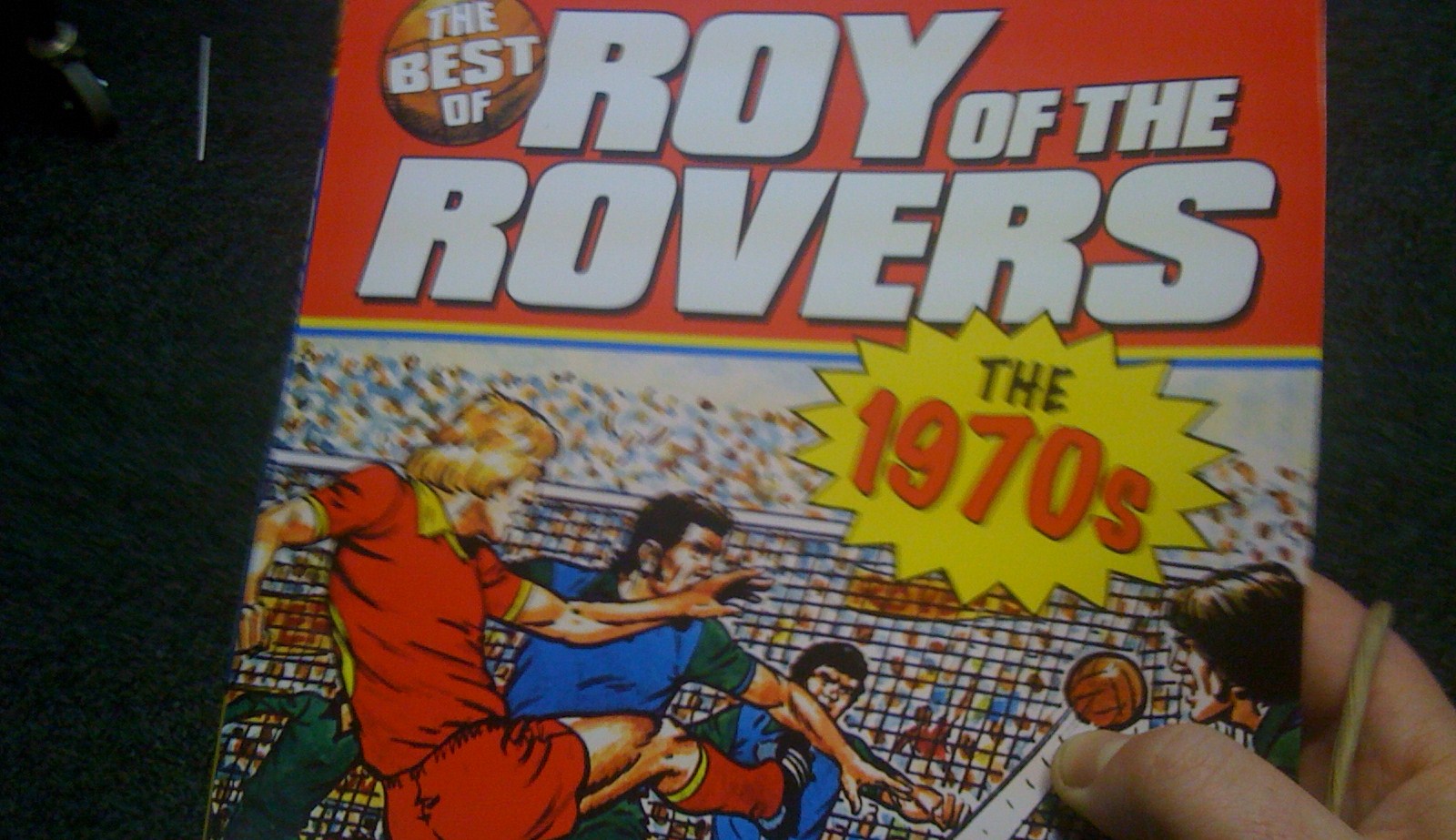 This evening I finally picked up the copy of The Best of Roy of the Rovers I'd ordered in Hodges Figgis. (It's not for me, you understand. It's a present for a small boy that I, er, met on the Luas…) Rereading these stories as an adult, you do tend to notice certain peculiarities you might have missed as a child.
For example: the suspicious amount exposition volunteered by anonymous Melchester Rovers supporters at crucial points in their games. In his introduction to the collection, Frank Skinner writes:
How I would have loved to stand shoulder-to-shoulder with those Melchester fans as they shouted things like "There's 32 seconds left on the clock and Race has broken through on the right. He's drawing back his foot to shoot. If he misses this, Melchester will be relegated and the future of the club will be in doubt." All I ever shout at football matches is "Come on!" There will never be another Racey. May his Rocket never splutter and fall.
February 9th, 2011.