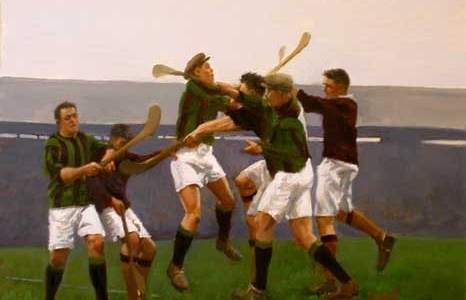 Congratulations to Cork hurling goalkeeper, and three time All-Ireland winner, Donal Og Cusack for coming out in an interview today with one of the Sunday tabloids. The revelation won't have come as much of a shock to 99.99% of hurling fans, but fair play to him nonetheless for having the guts to speak out.
Kudos also to Cusack's father who, upon first learning about his son's sexual orientation, responded with one of the funniest, and most dyed-in-the-wool GAA comebacks I've ever heard: "Ah Jaysus Donal, it was hard enough defending you over short puck outs… Now this!"
The old man came around, eventually.
October 18th, 2009.