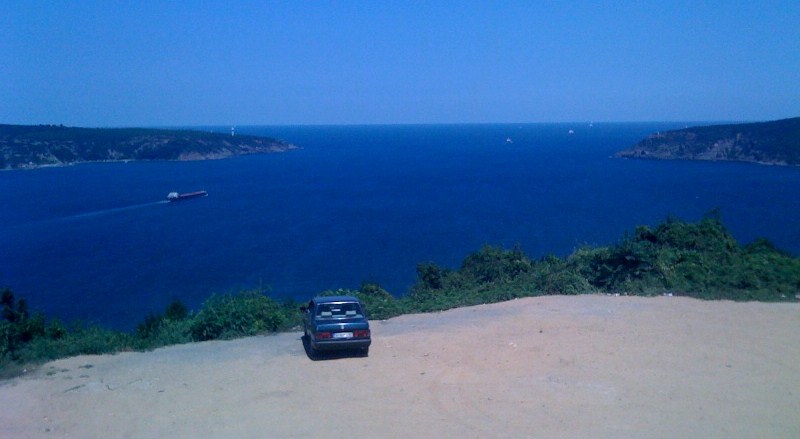 We left Dublin (and Amsterdam) a couple of weeks ago, some old school friends and I, with a plan. Our mission was to cross the vast expanse of continental Europe to Istanbul, with railways as our only means of transportation. It was a pointless mission. It was an unoriginal mission. Hell, it wasn't even a challenging mission in this day and age. But we refused to be cowed.
Two days ago, we crossed the shimmering Bosphorus and finally set foot on Asian soil. We were sunburnt. We weren't all speaking to each other. And we'd actually done the final leg of the trip by airplane because of flooding in Bulgaria. But fuck it. We'd gotten crazy drunk and had a shitload of fun in about a million different countries. For the full spellbinding account of our 3,000km journey, you'll have to wait until Christmas. And move to Mayo. Because I'm writing about it exclusively about it for Annagh, the parish magazine in Ballyhaunis. But if they don't break my legs for breach of copyright – it has happened apparently – I might just post it on here afterwards.
The other bit of news I have is that I also quit the column I was doing for The Dubliner. It was a pain in the hole decision to make. I loved being allowed to write about whatever the hell I wanted to each week for such a wide audience. It was a bit of a challenge at first, but I'd really started to enjoy myself there. (The underpants column was a particular triumph.)
Unfortunately, a couple of things came up and – yadda yadda – I decided not to do it any more. But if there are any editors out there reading this, who pay their writers semi-regularly and tolerate the occasional mild profanity, you know where I am. Annagh Magazine – are you listening?
August 30th, 2010.