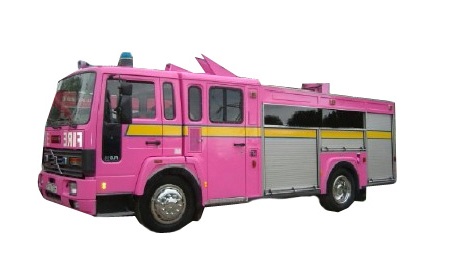 'I THINK I went to school with that guy," mutters 28-year-old Chris Dunne of Absolute Limos as he navigates a roundabout in Clondalkin, west Dublin. Its 8pm on Saturday and we're en route to the first pick-up of the night. When the passerby does not return his salute, Dunne is disappointed. "He didn't even acknowledge me!"
To be fair, I point out, we did just whizz past in a bright red discotheque on wheels. He might have been a little bit distracted. Absolute Limos was founded by Joe Costello from Tallaght in 2004. Today it runs more than 16 specialist vehicles including Hummers, Bentleys, Escalades and even a kids' play bus (with slides, cargo nets and a ball pond), catering mostly for weddings, debs, birthdays, stag and hen parties.
It's a competitive business. Six years ago, when the craze for these ostentatious vehicles kicked off, limousines were all the rage, but they were soon surpassed in popularity by the gas-guzzling Hummer.
The Hummer, too, is now declining in popularity, meaning operators of these businesses have to come up with ever more creative ways to stay ahead of their rivals. Enter the Fire Engine Party Limousine.
Costello purchased the vehicle, formerly a working fire engine, at an auction in Northern Ireland last year and sent it to the UK to be customised and refitted. It now boasts strobe lighting, a fibre-optic mirrored ceiling and LCD karaoke screens.
The driver is prohibited from using a siren, of course, but as we roll up to our first appointment of the evening, one could hardly call our entrance inconspicuous. Dogs bark, children point and neighbours come out to gawk.
At Danielle Smith's house in the Rowlagh estate, the guests for her 21st birthday celebration are already gathered in her front garden. There are drinks to be finished and an endless succession of cameras to be pouted for before they'll be ready to depart. A stray gust of wind lifts one girl's skirt and she yelps with surprise. Across the street, a small boy tosses a water balloon and flees as though his life depended on it. It's a happy, rambunctious scene.
Dunne alights the truck to welcome his guests on board. Although a qualified driver first and foremost, his job description does stretch somewhat beyond merely chauffeuring passengers from place to place. He is kitted out in a full fireman's uniform and the girls swarm around to have their photos taken. (He is, his boss later concedes, "one of our more presentable drivers".) Next, he helps each girl aboard.
Once we are seated in the back, and complimentary champagne glasses have been served, our journey commences. My plan at this point has been to get in among the girls, converse and share the limousine experience.
Unfortunately, the music they've selected (David Guetta, Eminem, Justin Bieber) is so unmercifully loud I soon scurry back to the front of the vehicle, to observe from a distance.
The girls have booked for an hour, but their final destination is only a short distance away, so the fire truck ends up essentially driving in circles around Clondalkin and Ballyfermot as the clock runs down.
It's not until the end is in sight that a few of the girls lean forward conspiratorially and tap me on the knee. They're wondering if I could get them Chris's phone number. I turn to confer with the driver and report back. He's got a girlfriend, I tell them. They seem disappointed. Oh come on, I say. It's not the end of the world. Besides, the whole "hunky fire fighter" thing is such a cliché – "mysterious bald man with notebook" is where it's at.
They don't seem convinced.
When we arrive at the Coldcut Club in Ballyfermot, the girls jump out to have their pictures taken by the waiting photographer. While they're doing that, Dunne tells me a little more about his job. Demand for limos has not declined despite the recession, he says. However, prices have fallen sharply. An hour in the Fire Engine Limo now costs only €160, or €20 per passenger – not much more than such a trip would cost in a taxi.
Chris tells me he applied for a job with the real fire brigade, and missed out by a whisker. In his current role, he confides, he once happened upon the scene of a fire while at the wheel of the party fire engine – that was a little confusing for all concerned.
One of the girls, Nicola Church, has a question for me before they go inside. "Are yiz going to be paying us a fee for appearing in these photographs?" she wants to know. Probably not, I tell her. Why? How much does she feel that she deserves? She weights it up for a moment. "Twenty euros," she says finally. When she sees me scribbling down the figure in my notebook, she changes her mind. "No," he says. "Don't put that. Put that I said I'm priceless." I enter that correction.
Indeed you are, Nicola.
As soon as the girls have gone, Chris swings into action. The back of the truck has to be cleaned out, empty bottles binned and dirty glasses collected. For his next job, he's collecting a Polish hen party in Swords.
Unfortunately, this group is fully booked so, for insurance reasons, I won't be able to tag along. He's already running late so I bid him a hurried farewell. "No rest for the wicked!" he laughs as he vaults back into the driver's seat.
December 21st, 2010.