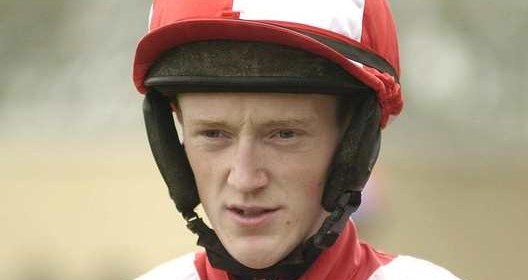 Does this face look familiar? He is is 27-year-old Billy Lee, fast establishing himself as one of Ireland's top jockeys. Currently based in Dubai, Billy has ridden winners on both sides of the Irish sea. But even high fliers have to start at the somewhere. In this case, possibly the funniest sporting contest in YouTube history. In 1994, Billy (riding Percy, the amorous asal with "other things on his mind") finished runner-up in the now legendary Castletown Donkey Derby. He was beaten on the day by his sister Jennifer, who now works as a horse trainer.
The full story is here. Sadly, there's no word on the present whereabouts of third-placed finisher Kieran Mulqueen. The guy must almost qualify for a free rail travel at this stage, but I've no doubt he remains out there, like Mickey Rourke in The Wrestler, still chasing donkey derby glory.
(BTW thanks to regular commenter Bobby for the tip off.)
March 7th, 2011.