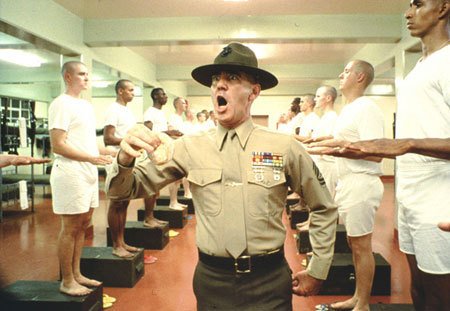 The dating boot camp piece I referred to last week is in the Irish Times magazine tomorrow. I'll post it up here on Sunday but, in the meantime, there's a sneak preview after the jump.
The Polish girl with the tea trolley must be wondering what the hell is going on. A tall, athletic young man in a tight-fitting black t-shirt is standing in the centre of Room 202. His hair is meticulously tousled and a tacky necklace pendant bobbles on his chest. He is a rising inter-county hurling star, but that probably doesn't ring any bells with her. She's more likely to have noticed that he's holding the hand of another (identically kitted-out) young man and leading him in a graceful twirl around on the spot.

On the far side of the room, a third boyband clone is filming the pair on a digital camcorder.

One shouldn't assume to know what's going through the mind of another person at a given moment. But I'd be very surprised if the words "gay porno shoot" weren't flashing on a bright neon sign somewhere behind her eyes.

With as much nonchalance as she can feign, the Jurys hotel worker wheels the trolley across the room, lifts the tray onto the table, turns around and stops. It is only now she realises that there are eight more men seated behind desks at the back of the room. They are scribbling notes and concentrating intently. She asks if there'll be anything else. There won't be. The girl smiles politely and departs; the trolley still accelerating even as it bounces through the doorframe…
June 26th, 2009.