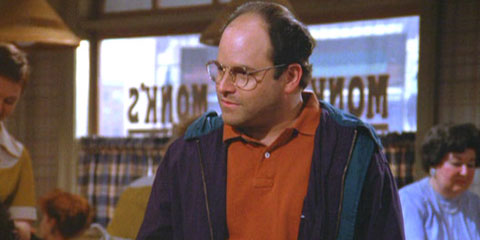 Today is International Baldness Day. There aren't any Bald Pride Marches organised that I'm aware of. Nor are their any inspirational bald quotes to boost the morale of those of us who suffer this affliction. (To be honest, right now I'm more interested in finding out whether any of you can name the woman visible just to George Costanza's left in the photograph above?) All the same, and in honour of the day that's in it, I've given a fresh makeover to one of the more popular articles I've ever written.
Read the rest of this article here.
December 11th, 2009.