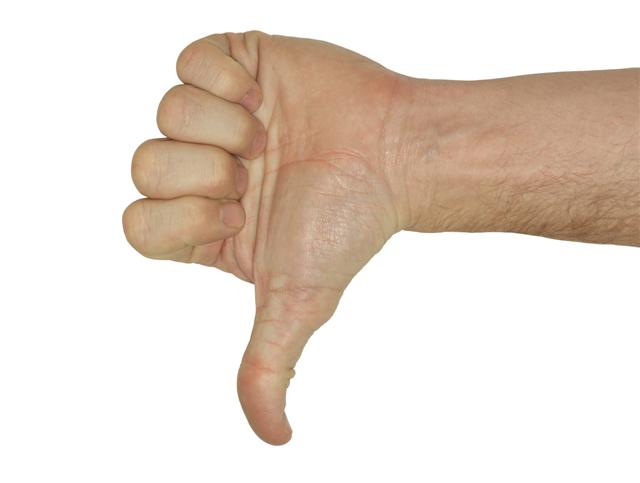 I'm coming late to the debate ignited by this excellent post on Jim Carroll's blog (which was itself partially inspired by this commendably honest piece Johnnie Craig posted back in April.) The question being argued, basically, is whether Irish bands get soft treatment at the hands of Irish music critics. The answer, as any honest critic will tell you, is that of course they do. To argue otherwise would be utterly disingenuous. Just to be clear though, if I do go easier on a band from Wicklow than I would on a band from Wichita, it's not because I'm afraid of running into their drummer in Whelan's. Most musicians I know are self-absorbed, egotistical and locked in a perpetual adolescence. It wouldn't trouble me in the slightest if they hated my guts.
Ireland, however, is a very small country. To hold domestic bands to the same standard as international bands would be akin to holding Pat Kenny to the same standard as David Letterman, or Shamrock Rovers to the same standard as Real Madrid. It's not workable or realistic.
When I'm doing the singles reviews for The Ticket, if I have to weigh the merits of an above average single (by their standards) from Ham Sandwich, against a below average single (by his standards) from Kanye West, I'll probably give the former four stars out of five, and the latter three.
Does that mean that I consider Ham Sandwich superior recording artists to Kanye West? No, of course it doesn't. Is rating them in this fashion, therefore, technically misleading? Yes, it probably is. But am I troubled by that? No, I can't say that I am. (And let's be honest, I doubt Kanye is losing much sleep over either either.) That the out-of-five-stars system is an imperfect method for rating music is so transparently obvious as not to require stating. Most readers, I would assume, are intelligent enough to understand this for themselves.
Where I would disagree with Jim, however, is in faulting musicians for being thin-skinned. Even if our criticisms are watered down to almost homeopathic levels, musicians are still entitled to feel hurt by them. A musician is one of the very few people in society (the only others I can think of are footballer and politician) upon whom just about everybody considers themselves qualified to sit in judgement. That's not to say that music criticism isn't valid – far from it. It's simply to say that I understand why musicians resent it.
As a journalist, I know I'd get pretty crabby if someone took a pot shot at an article I'd spent an afternoon writing. I imagine, therefore, that if someone from another profession pilloried something I'd spent eight or nine months slaving over, I'd be more than a little bit pissed off. Imagine if someone who had no idea how to string two words together, let alone how to grind out a living as a freelance journalist, were to offer a running public commentary on my work. ("Funny", "Not funny", "Bullshit", "Boring", "Not as good as his last article" etc.) I'd get fairly pissed off fairly quickly.
But as a journalist and blogger, I don't have to worry about that. We consider it completely beyond the pale to submit our own peers to anything like the same level of scrutiny we hold musicians, let alone politicians. Think about it. When was the last time you heard one blogger openly criticising another blogger? I don't mean respectfully disagreeing on a given point – I mean criticising the overall quality of another's work? It simply never happens.
Twenty Major, for example, has had two books published and has taken home the top prize at the Irish Blog Awards the last 157 times in a row (or thereabouts). His blog is massively popular. But when have you ever heard another blogger point out the glaringly obvious truth that his blog is also nasty, vulgar, puerile and reactionary. It caters exclusively to the lowest common denominator and (most unforgivably of all) is almost always woefully unfunny. I don't mean to single the guy out. But if Aslan had won 157 consecutive Best Irish Band Awards the IRMAs, it would at least have provoked comment.
Many bloggers will acknowledge this anomaly privately. But when was the last time you heard anyone admit as much publicly? As I said, it simply never happens. Yet at the same time, we bloggers consider it a quasi-sacred duty to point out if, say, Super Extra Bonus Party's new album was not as good as their last one, or if Fight Like Apes latest single sounds a bit like the Yeah Yeah Yeahs.
My point, I suppose, is not that bloggers should be more sensitive to musicians' feelings. I think we're plenty sensitive as it is. But if criticism is constructive and healthy, which I think it is, we shouldn't be offended to find ourselves on the receiving end from time to time. (Also, people in glass houses shouldn't throw stones, mol an óige agus tiocfaidh siad and the farmer and the cowman should be friends…)
That is all.
July 31st, 2009.