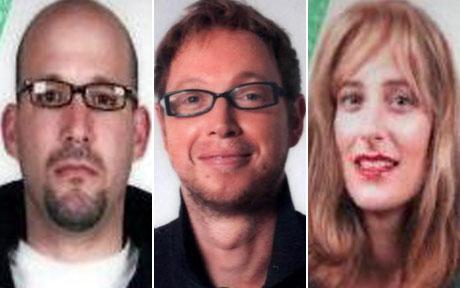 Hi Kevin, how's the IT business..? Wow, that's very interesting… Zzzzzzz… Are you wearing fake tan, Evan? No, no… I don't want a makeover, but its sweet of you to ask… Hell-ooo Gail… How you doing? These are the faces of supposed Irish "citizens" Kevin Daveron, Evan Dennings and Gail Folliard, actually part of the Ocean's 11-esque Mossad unit who assassinated senior Hamas commander Mahmoud al-Mabhouh in Dubai last month.
Leaving aside for the moment issues of morality, sovereignty and international law, you gotta admit this was a pretty bad ass operation. Predictably, Mossad is saying nothing about it. But that hasn't stopped the Israeli press from gloating about its success.
UPDATE: there's a more comprehensive CCTV footage here.
February 17th, 2010.