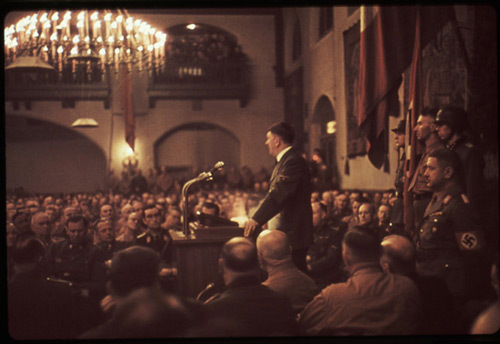 As mentioned here previously, partisan politics in America is an ugly, ugly business. Everyone compares anything they don't like to the Holocaust. Everyone compares anyone they don't like the Nazis. But every so often a story comes along that if, well, it can't warm the cockles, it'll at least elicits a cackle from the coldest chambers of your heart. Anonymous bloggers have started the (totally unfounded) rumour that Fox News anchor Glenn Beck raped and murdered a young girl in 1990. Numerous websites followed up by reporting that there are rumours that Fox New anchor Glenn Beck murdered a young girl in 1990.
Other websites still demanded to know why, with all these rumours flying that Glenn Beck murdered a young girl in 1990, Beck himself has yet to come out and categorically deny that they are true. One site even polled its readers and discovered that an emphatic 84% of them believe Glenn Beck murdered a young girl in 1990. "I'm not saying Glenn Beck is a murdering child-rapist," commented one concerned citizen. "I'm just afraid that he might be."
Yeah, it's juvenile and it's ham-fisted. But, as satire goes, it's pretty much on the money. It was through exactly such contortions of logic that Beck managed himself to made nightly fodder of the transparently false internet rumours that Barack Obama was not a citizen and therefore not eligible to serve as President of the United States.
*Therefore, anyone who outlandishly compares another person to the Nazis is themselves, by their own logic, a Nazi.
September 3rd, 2009.