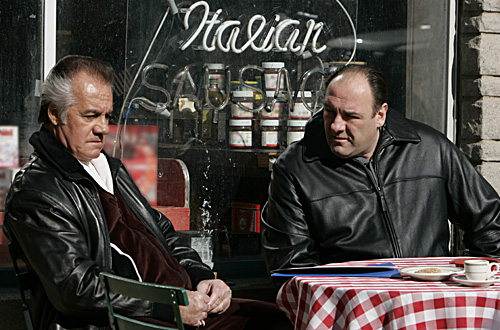 Polls and top tens lists and all that crap, whether compiled by critics or voted for by "the public", are all inherently arbitrary and silly. The only exception to this rule is when my favourite show, The Sopranos, is rightfully anointed the greatest television series of all time. To sweeten the deal even further, that square-jawed cardboard cut out of a cop you're all so fond of limps in at a laughable no. 14… For more on The Wire vs. The Sopranos see:
I'm Going to Watch Television Now, I May Be Gone for Some Time (October 14th)
Menace II Sobriety (October 29th)
10 Reasons Why 'The Wire' Sucks Balls (November 11th)
January 12th, 2010.