Published: Irish Times, July 17 2010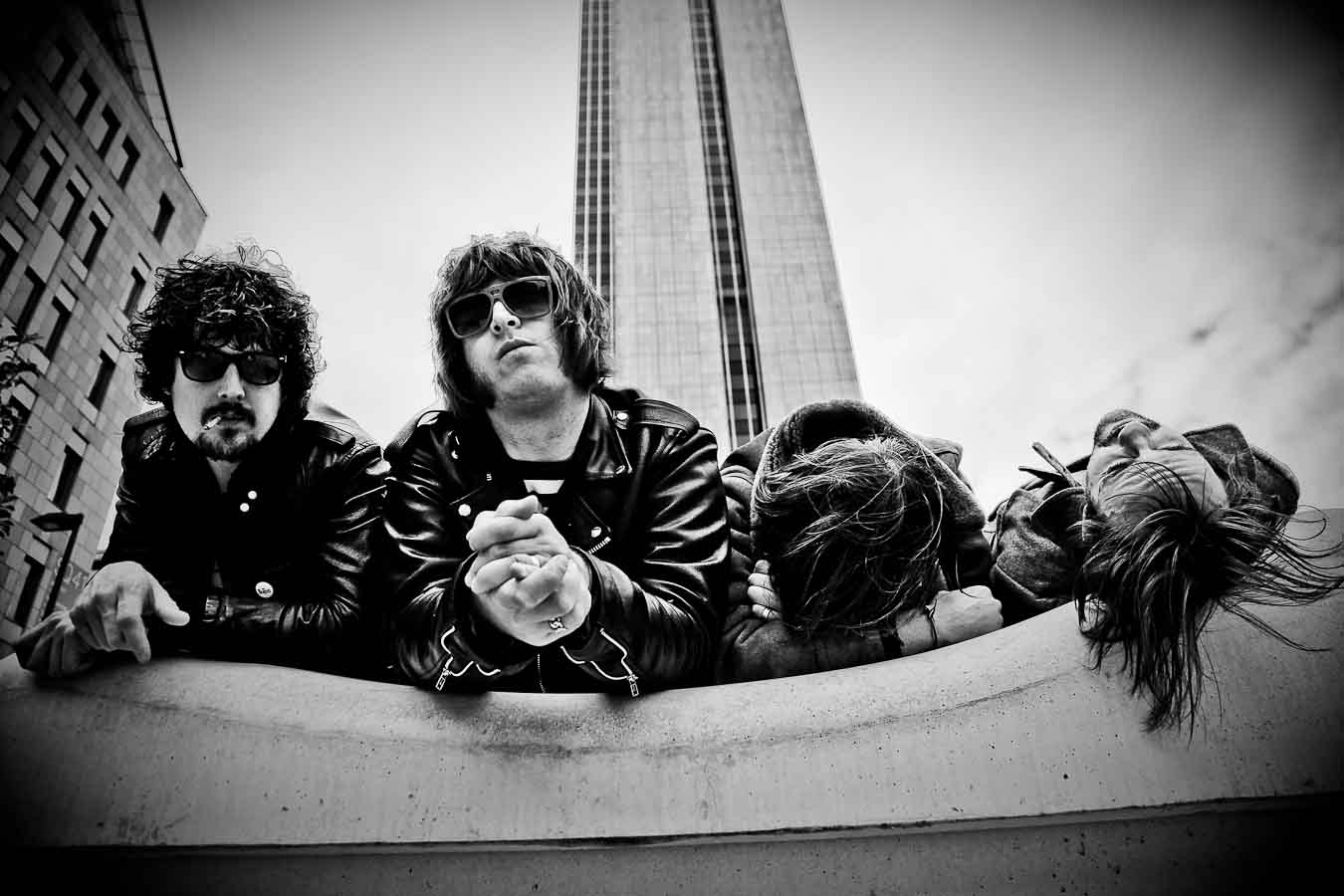 THE MIGHTY STEF
Ireland's last rock n' roll hero: he sings, he plays, he makes beds
We're in the middle of a recession. The music industry has all but collapsed… So how does a rock and roller earn a crust these days?
In Dublin? You don't. I scrape a living by frequently touring abroad. Germany would be one of my main markets. I have a small label over there that puts out everything I've done. If I go away for three weeks, and play my cards right, I might come home with a couple of months wages. That's standard industrial wages. I also do the odd residency where I play folk music anonymously.
What, like Scarborough Fair?
No, not that kind of folk music. I mean, I play acoustic sets. Mostly covers – I do everything from Phil Spector to Bob Dylan. There might also be occasional "DJ" set [he mimes the quotation marks] here and there, which really involves just putting a CD in the machine and pressing play. Basically, I hustle for a living. The wages are modest, but at least I'm doing what I love to do.Any memorable gigs, good or bad?
We had an amazing time at the Benicassim Festival in Spain last year. While we were setting up the stage it looked like there was nobody out there. But by the time we walked out on stage and the place was completely packed. There were lots of English and Irish people up the front getting into the music, which took us by surprise. .
And bad?
Every other week. (laughs) On our last German tour, the gig I was looking forward to the most took place on an old ship in Bremen, which had been converted into a music venue. We arrived early for the sound-check and spent ages getting things ready. We were all really hyped up about it. But only seven people have paid in. It was pretty dismal. We had a group hug afterwards.
Do these things ever get you down?
They can. In fact, sometimes a gig can be going very well until you catch the eye of someone who you just know isn't enjoying the show. So you decide that they can see right through you. That you're codding yourself up there and they know it.
But the person might not be thinking that at all.
Of course, especially on the continent where audiences are just completely inscrutable. A German audience will sit there and stare at you stony faced for the entire gig and then come up afterwards and buy every t-shirt and CD that you have. So it's hard to know. All you can do is just keep doing your thing. Not everyone will like it. Sometimes you won't even like it yourself. But you just keep at it. You keep going.
Any dodgy jobs you'd care to tell us about?
Tonnes of them. I've worked on building sites, factories, I was a bicycle courier, a lounge boy. My wife likes to make a show of me by getting me to list the weirdest ones I've done. When I was a kid I worked in Dunnes Stores in town. There was a strike on and I was supposed to be on strike duty. But I got a little nixer on the side, guarding an inflatable can of 7Up in the car park outside The Square in Tallaght. This thing was a monster, about seventy feet high and there were legions of kids just constantly harrassing me "What is it, mister?" "Can I kick it, mister?" "Can I burn it?"
Which was the most humiliating?
That would probably be the time I worked as a chambermaid, making beds in the halls of residence, at the London School of Economics. The place did have it's rock and roll credentials though. The lady I worked for told me that Mick Jagger had once studied there.
Doesn't Bertie Ahern claim to have studied there too?
He does. Can you imagine? Bertie and Jagger out on the razz… (laughs)
If you have kids some day and one of them grows up and wants to become a musician, what would your advice be?
What would my advice be? Well, I'm in my thirties now. So by the time any child of mine grows up, I'll be in my fifties. What would I have to tell them, really, that would even be relevant then? I'd just tell them to enjoy themselves, no different from what I'd tell them if they wanted to join Young Fianna Fail. I'd tell them it's their life, to do whatever they wanted to do an enjoy themselves.
Oh, you're far too liberal… Young Fianna Fail?
Yes, I'm so liberal I'd even allow them to become conservative politicians. (laughs) Or maybe I'd try to organise an intervention first!
The Mighty Stef's new single Thank Christ For The Kids is available as a free download www.themightystef.com from July 16th. He also plays the Electric Picnic on September 4th.