Irish Times, February 2 2009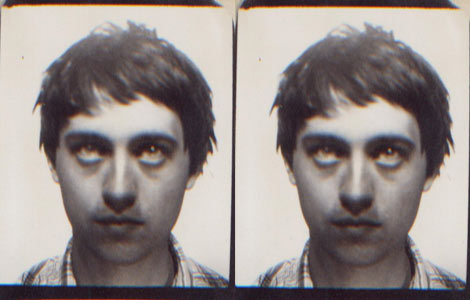 CONOR J. O'BRIEN
Ex-Immediate man returns with a new band, Villagers, and a new EP called Hollow Kind
Your first band, The Immediate, did something that few bands ever do: you walked away from success.
(silence) I suppose, but it depends on how you define success.
You were in an enviable position, let's say. Other bands would have killed to swap places with you.
Sure, but that's still a very subjective judgement. Given that we broke up, we obviously didn't feel that we were in an enviable position. Besides, things are always more complicated than they appear from the outside. It didn't feel right anymore. It started to feel forced. When the band split, did you ever question whether you'd continue with music?
No, no, I definitely didn't. When you're a musician, that's it. That's what you are.
You woke up the next morning and wrote a song. Did you feel liberated?
Well, even in the band, I'd sometimes write a song on my own and bring it to the band when it was nearly finished. But immediately after the split, the things I wrote didn't sound the way that they do now. I had to work very hard to find something to sing about that made me happy. The song I wrote the day after the band broke up, for example, sounds very different now…
What's that song called?
Well, you're going to read all sorts of things into the lyrics now, but it's called Transitional Confessional.
Is Villagers a band or a solo vehicle?
The writing and recording is all solo. But if you come and see us live, it's a real band show. The songs are arranged in such a way that, in a live setting, each player gets to make their own mark. The guys I've got all have their own projects going. Tonight I've got Richie Egan [Jape] playing bass, for example. I've only done seven gigs so far, and it's been with a different line-up each time.
You could have just called yourself Conor O'Brien then. Was there an element there of wanting to avoid the 'singer-songwriter' tag?
No, I wanted to give it a name because… I dunno, when you hear the name Villagers, you have no idea what the music sounds like. I can play whatever way I like. Whereas if they just hear a person's name, that does have certain connotations. I suppose you're right there, actually. I hadn't thought of it like that, but yeah, that's probably true.
Away from music, what do you do in your spare time?
(silence) Ah, I don't know. Sorry.
Come on.
To be honest, I've been working on this [his music] almost non-stop for the last few months. I also did the art work for the sleeve and I made a video for The Meaning of the Ritual – that took weeks on it's own. I haven't done much else. So no cinema or hill walks or anything.
What's the best book you've read recently?
Narcissus and Goldmund by Herman Hesse. I would recommend it to anyone; it's one of the best books I've ever read. A friend of mine gave me another of Hesse's called Demian, where he talks about Jung and stuff like that. I'm going to read that next.
If you could have written any song, what song would it be?
Love Comes To Me by Bonnie 'Prince' Billy.
Villagers is the second crack of the whip for you. What lessons did you learn first time around? Is there anything you'd plan to do differently this time?
I took things quite seriously the first time around. To be honest, I kind of had a rod up my behind a lot of the time. Back then, I'd have been really nervous doing an interview like this. I'm more relaxed this time, I think.
Hollow Kind is out now on Any Other City Records