Published: Irish Times, December 11 2010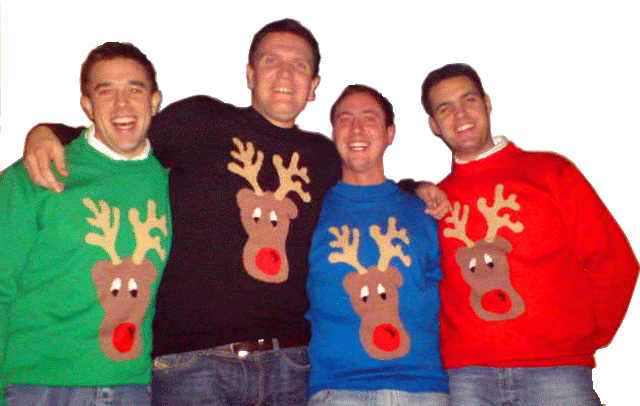 ZITA SPRING
Retail manager at Springwools yarn and knitting suppliers, Walkinstown
Tell us about the business.
It's my parents business. I've been involved for about ten years on and off. I left for a few years to pursue my own path as a freelance journalist and fashion blogger. But after the crash though, the positions available for no longer enticing. Meanwhile, my parents business was booming in the recession. I have an eye for creativity and colour and all of that. So it's nice to be able to express my personality here.Is this crocheted nativity scene an expression of your personality?
Not that one in particular. People will knit anything that's a bit novel though. We have lots of customers who love to knit jumpers with reindeers on them and so forth. In previous years, no one wanted to know about Christmas jumpers. Now they're the hippest trend around.
You're joking.
No honestly, we have guys dragging their wives or girlfriends in here demanding that they knit knit one for them – the cheesier the better. We only sell the patterns by the way – these are just samples. During the boom years, people were more interested in expensive impulsive buys…
Whereas that Santa jumper was entirely premeditated.
It's tongue in cheek. The hipsters who come in here are into it in an ironic way. The whole retro appeal tickles their fancy. But it's not just them. People who once would have died of embarrassment, now just can't get enough of them.
How would you describe this place to someone who hadn't been here? It's kind of a cross between Starbucks and a warehouse.
Yeah, the shop is… [consults her father] Over 2,700 square feet. So we've got tables and chairs for people to come in, chat, get a little advice and, of course, knit. We also do knitting and crocheting classes and we'll have some other craft classes in the New Year. So most people, once they've done their bit of shopping will take advantage of the peace and quiet to do a bit of knitting.
I needed a map, a compass and three days provisions just to find this place. Your customers obviously come from far and wide.
People who knit are always willing to travel. This is the biggest wool shop in Ireland, so the journey is worth it. Because we're in the suburbs, we're able to carry a wide stock in a spacious premises. If we were in town, we'd have to see yarn for ten euro a ball, rather than just a couple of euro.
What are the most common mistakes knitters often make?
It's funny. People who knit are really, really good at it. They know all the skills and techniques. But they don't necessarily know how much yarn to buy, what pattern to use, what needles. That's why all our staff here have to be experts.
How does it break down between men and women?
People say that only women knit. But we have a lot of men. Are they gay or straight? I'm not sure really. Of the men who knit, I'd say about half are gay and the other half are…
Just really, really browbeaten.
I didn't say that! No, they're all just people who see what a wonderful hobby knitting it is! (laughs)
Who was your youngest or oldest ever customer you've ever had in here?
I wouldn't like to speculate exactly. But we have labels we sell here that say things like "Made With Love by Your Granny" or "Made With Love by Your Great-Granny." Well, I had a customer in here the other day looking for "Made With Love by Your Great-Great-Granny." Also, one of the original Little Rascals lives in Dublin and she comes in here too. So she's got to be pretty old.
What was the weirdest thing you've ever had anyone knit?
The weirdest would probably be the lady who knits hats for her cats. Do you know anything about cats? A cat will not tolerate you putting any type of material next or near it. So this lady pretty much knits these things, puts them on her cat for a quick photo-op and takes them off again. That's the lifespan of the hat.
Okay, say I wear the Santa jumper to the pub on Stephen's Night. Can you give me a cast iron guarantee that everyone will think I'm cool and no one will laugh at me?
Are you kidding me? If anything, we're having to warn customers that if they wear their jumpers to the pub there is a danger they'll probably be stolen. It'll be warm, they'll take the jumper off and someone will steal it. That's literally how in demand these things are. So trust me Eoin, it'll be a hit. I promise.