Published: Irish Times, November 12 2012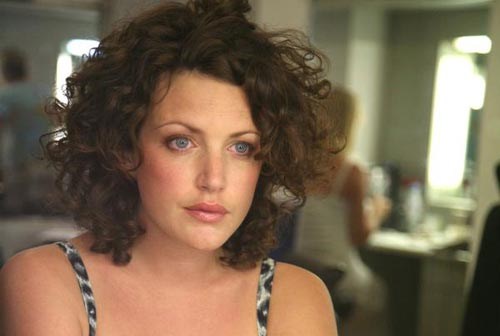 THERE ARE ONLY a handful of tipplers at the bar in the Odessa Club when I arrive. I'm two minutes late for my interview with Annie MacManus, but I hesitate nonetheless before deciding which table to approach. The Dubliner is an in-demand club DJ in the UK, where her show Annie Mac's Mash Up recently replaced Pete Tong in the prestigious 7-9pm Friday slot on BBC Radio 1. Her Annie Mac Presents… tour, meanwhile, has become an important showcase for new talent. She plays Ibiza regularly and has toured the US.
But for all her international recognition, the 31-year-old still cuts something of an anonymous figure in her native city. She could be any well-dressed young professional stopping in for a drink after work on this wet Thursday evening. It's a situation that, in one sense, rather seems to contravene the natural order of things. In New York they say that if you can make it there, you can make it anywhere. In Ireland, where acquitting oneself well in a school play is usually sufficient to gain entry to the "celebrity" firmament, the reverse more often seems the case: if you can make it anywhere, you can probably make it here.
Does that lack of acknowledgment in her homeland rankle with her at all? "I haven't played here as often as I would have liked," she admits. "And I found that a little bit frustrating at the beginning, mainly because I wanted my family to be able see what I was doing."
When she debuted on Radio 1 in 2004, her parents could only catch her show by tuning in from their car radio. They also attended an early performance at the Electric Picnic – although they were, she admits, rather baffled by the experience. ("The tent was full of these people just gurning their faces off . . . My sister and her friends ended up standing in a sort of protective circle around my mum and dad!") Happily, they'll soon be able to catch her in the more cultured surroundings of the Church of Saint James in Dingle, when she returns to present RTÉ's Other Voices programme there next month.
From a musical family, Ann MacManus was raised in Dundrum and educated in Wesley College. ("Literally over the back wall from my house," she recalls.) After doing her Leaving Cert in 1996, she had hoped to study drama in Trinity College. But when she failed to get the required points, she opted to take English literature at Queen's University Belfast, where her mother had studied.
The three years she spent in Belfast were, she says, the happiest of her life. "Because I was from the South, people automatically assumed I was Catholic. But actually I was raised in the Church of Ireland, so I could be either, if I needed to be."
Her coursework, too, was impossibly groovy. In class, they watched Apocalypse Now and read Irvine Welsh . One of her lecturers introduced her to clubbing and she quickly became a fixture at the city's Shine club night, then tapping the mid-1990s techno boom.
"Maybe I'm biased," she says. "But they did seem like special times. You'd see faces from the club on the street during the week and you'd nod and smile at each other. It felt quite like a community." Her postgraduate studies took her to Farnborough in England, which she detested. But she coped with the culture shock, and dearth of local nightlife there, by teaching herself to mix records in her bedroom – initially using old funk and soul records from a local charity shop.
Small club spots and radio presenting jobs followed, including one she still cringes about – a slot on an early internet radio station aimed at thirtysomething men. "There were lots of programmes about cars and female DJs with husky voices!"
The station folded within a year, but by then she'd found work in London as a record plugger. This made her a frequent visitor to Broadcasting House, where she delivered records to producers at BBC Radio 1. It was through those connections that she landed broadcasting assistant jobs with Zane Lowe and Steve Lamacq.
Her voice was first heard on air when a presenter, who liked her Dublin accent, asked her to record a jingle for The Punk Show . Later she was asked to stand in for presenter Mary Anne Hobbs and, when that was well received, she was offered her own slot.
High-profile radio jobs have naturally made her much in demand as a club DJ. "When you get a show on Radio 1," she says, "people tend to come a-knockin'." The kind of engagements she was soon being offered were a big step up from the basement student nights she had been used to. "I found the transition to DJing in big clubs to be very, very difficult," she admits. "Physically, you're on show. You have 500 people staring at you and you're expected to put on some sort of performance."
At this point, I feel compelled to challenge her. Come off it, I tease her. I've been to one or two of these events. Surely all you have to do is nod your head, as if you know something no one else does. She laughs heartily. "That's it – affecting an air of nonchalance . . . Like everything's fine, when inside you are literally dying. That really is the secret!"
She portrays all of this remarkable success as almost nothing more than a series of lucky breaks and happy coincidences. But it has clearly been anything but for her. In her first year at the BBC, she held down as many as four jobs simultaneously, but kept her presenting ambitions a secret lest it be assumed she wasn't serious about production.
Her current show, Annie Mac's Mash Up , is a high-energy dance show, on which listeners are typically reminded what day of the week it is (Friday!) on a second-by-second basis. She also presents Switch alongside London "It Boy" Nick Grimshaw. It's a Sunday evening pop show aimed at 12- to 14-year-olds. But her music tastes are actually surprisingly catholic. She loves dubstep, drum and bass and techno. But her brother is a member of indie band The Crimea and she has provided backing vocals on several of their tracks.
In the age of the iPod Shuffle – when illegal downloading means that kids eschew albums and have much more eclectic music tastes than ever before – this has been a major asset for her.
"Prior to this, presenters of BBC dance shows would have been experts in a particular field. We had Fabio and Grooverider, who were experts in drum and bass. Or Pete Tong, who was an expert in house music. But no one really brought it all together, so that's been my role."
Nonetheless, she admits she has had to swat up a bit for her role as a presenter of RTÉ's Other Voices . Before presenting the show for the first time last year, she'd never heard of some of the Irish acts she introduced, such as Imelda May and Mick Flannery, both of whom enormously impressed her. Her brother had played the show with his band a couple of years before and, through him, the producers inquired if she'd be interested in a presenting role. For MacManus, the decision wasn't that hard to come to.
"It involved working with Irish people, which I had never been fortunate enough to do before. More importantly, it also meant working on a good credible, solid music show and spending a week in Dingle, where I used to holiday as a child." It was clearly a no-brainer.
She speaks glowingly of this year's line-up. "It's really exciting. We've got some younger and more high-profile acts than we had before. Last year there was Billy Bragg, this year there's Snow Patrol."
She says she's particularly looking forward to seeing London indie trio The XX, whose eponymous debut was her favourite album this year, and Australian rockers The Temper Trap, whose track Sweet Disposition she is infatuated with.
"There are a few other acts, like Jessica Hoop and the Lost Brothers that I know absolutely nothing about. So its going to be mega, mega fun again."
Despite her genuine enthusiasm for the show, she doubts if she would ever consider a permanent return to work in the country of her birth. She loves her present job too much, she says. But she'd love to own a house in Dublin – to add to the house she owns in London ("a 22-minute cycle to work") and the apartment in Belfast.
At 31, she knows there'll come a time when a Friday evening won't necessarily suggest the words "12-hour drum and bass marathon" to her. "I'm a broadcaster first and foremost," she says. "The club DJing is something that comes with that, and it's nice. But as a woman who plans to have kids – a lot of kids – I know I won't want to be out playing Leicester or wherever until 6am every other night."
"I love the fact that I can go to all these places and see all these things – I can't wait to do another Australian tour and play Japan. But eventually, I'd like to be on the radio full time. I'd like to be on every day."
As for tonight, she has still got a late-night show to do at the Academy on Middle Abbey Street. But before that she plans to swing by the Stag's Head pub, where she's catching up with a motley selection of school friends, college friends and artists performing on her current tour. It promises to be an interesting evening.
The interview over, we make our way down the steps from the Odessa Club. I inquire about her mooted mix CD. It's already out, she beams, fishing in her handbag and handing me a copy.
There are about half a dozen other copies in there, which she intends to distribute among her old school friends. When she hands them over, will she say "See, here it is! I wasn't lying – I really am a big club DJ in the UK!" She laughs. "Pretty much, yeah. That's the plan!"

Other Voices is being recorded in Dingle from December 5th to 10th. Annie Mac Presents is out now on Island.