Published: Mongrel magazine, May 2005
Stoneybatter, Dublin 7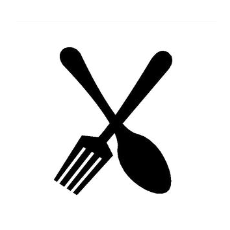 After stopping off for a quick eye-opener en route, my associate and I are lucky not to lose our reservations at this delightful north inner city eatery.
Despite its' obvious exclusivity – I am bundled in, he is shooed away – the atmosphere is refreshingly informal.
The décor is modest and unpretentious and, as I search about for a spot to hang my coat and scarf, the proprietress peppers her conversation with quips about my frequent drunkenness and occasional sexual incapacity.
After some deliberation I opt for a starter of Oriental Fish Terrine, with an entrée of Melody of Seafood in a Light Thai Sauce. I toy with the idea of ordering an aperitif, until it is suggested – a tad sharply, I thought – that I have already had enough to drink.
Rather than make a scene, I let the matter drop.
Unfortunately, there seems to be a mix-up with my order, because what I am served bares little resemblance to what I have asked for. There is only one course, of which the Kievs are soggy, the carrots are burned and the potatoes appear to have been prepared many hours earlier.
Yet all the while, this little place begins to work its magic on me.
The premises are small but tidy, and well kept, and my hostess, though clearly irritated about something, is not without her womanly charms. Despite her abrasive customer service style, I am somehow irresistibly drawn to this lady.
Approaching the unattended stereo system, I swipe a CD from the rack, put it in the tray, and press Play. She remonstrates, of course, but I ignore her protests and, snaking my arm around her waist, croon into her ear…
To be alone with you / Just you and me / Oh, won't you tell me true / Ain't that the way it oughta be…

"Get the fuck off me you prick", she cries, struggling to dislodge me. "I'm sick of this song!" But I persist until, laughing, we waltz around the kitchen table together.
To be alone with you / At the close of the day / With only you in view / While evening slips away…
By now, she is smiling too.
I always thank the Lord / When my working day is through / I get my sweet reward / To be alone with you.
"I love you baby", I whisper.
She smiles smugly.
"I know you do."
[Postscript: By the time this came to print, the girl it was written about had already left me for the last time.]