Published: Mongrel Magazine, August 2004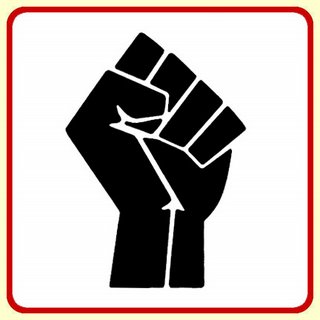 A grave injustice has been done. Five young men have been punished for a crime they had very little to do with. Barred for life from Marco's Take Away in Stoneybatter (the fast food outlet of choice for a new generation), tut-tutted at by every pain-in-the-hole auld one in a two mile radius, and for what? The muddled testimony of a henpecked chip shop owner? The palsied lies of his stubby-fingered wife?
This SHOULD NOT be allowed to stand! This WILL NOT be allowed to stand!
By God there will be JUSTICE for the CHIP SHOP FIVE!!!
You've probably heard the "official" version of what happened in Marco's Take Away last Saturday – the version peddled by Marco's dumpy wife Antonella and her "friends" in the local media. Yet there remain some unanswered questions:
1. The Local News called it "perhaps the most shameful night in our community's history". But what about that time a handicapped boy was locked in the phone box and he pissed himself? What about then??
2. At least 20 people were involved in the incident in Marco's and yet only five get all the blame. How is this fair??
3. Antonella says because we were the ones who started all the trouble. But how would she know? She's five foot nothing. She has to stand on a box to see into the till. Rudolf the Red Nose Fucking Reindeer could have started it for all she knows.
4. Marco also accused the Chip Shop Five of stealing his poor box. Then he remembered that he hasn't had a poor box in the chipper in six years. Where's our apology you slaphead fool?
5. An anonymous source (who, oh who, could it have been??) told the papers there was a "hard core of five young hooligans" who were "totally out of it". However the barman from The Glimmer says we were "well on alright, but not out of it". Bit of a discrepancy, ne c'est pas?
6. Noted slapper Natasha Whelan told The Local News she got a black eye (which no one has actually seen) when she was "caught in the crossfire" in Marco's. We threw a batter burger at you, you dozy bitch. A batter burger doesn't give you a black eye. Second degree burns maybe, but not a black eye.
Until our demands (which we have yet to formulate) have been met, we will be pelting Marco's Take Away with eggs and wet toilet paper on a nightly basis, weather permitting. Oh and if you're reading this Antonella, we spoke to our lawyers and they said they hope a bird shits on your head.
Because the Chip Shop Five have RIGHTS! The Chip Shop Five have APPETITES (and a taste for fast food)!
O Glory, O Glory to the brave CHIP SHOP FIVE!!!
Signed on behalf of the Justice for the Chip Shop Five Committee:
WILLIE JOE PADDEN
WINSTON CHURCHILL SEAN "PUFFY" COOMBS
DESMOND TUTU EOIN BUTLER