Published: Irish Independent, 9 July 2016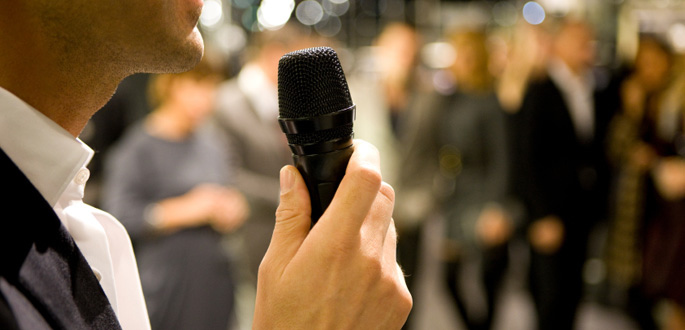 DO: Start scribbling.
Scribble down as many funny anecdotes and memories of the groom that you think of. The jokes can be as vicious as you like, as long as it's obvious they come from a place of love. Also, mix it up a little. One tale of the groom passed out drunk with his head in a toilet bowl is fine. Two is probably too many.
DON'T: Go long.
Not every memory is a golden memory. Trim the fat. Go with only the choicest cuts. Type each anecdote up in a Word document. Run a word count. Now type it a second time, this time using only half as many words. Assemble these anecdotes, roughly, in chronological order, conveying some impression of the groom as a boy, a young man and finally an adult.
DO: Make use of the Stag.
Besides the speech, organising a decent stag party is the best man's biggest responsibility. In quieter moments, use this weekend to fill in the blanks in your narrative. Gather stories and anecdotes that recall the groom as a brother, a son, a co-worker and a friend. Incorporate the best of these into your speech.
DON'T: Worry about nerves.
Nerves are natural. Nerves will make you appear humble and sympathetic to the audience and stop you coming across like an arrogant douchebag. Nerves are your friend.
DO: Keep it (reasonably) clean.
Avoid explicit references to sex, drugs and/or bad behaviour. Remember there may be kids, parents and/or grandparents at the reception. Having said that, even the most X-rated anecdote can usually be sanitised through the use of judicious editing and polite euphemisms. So get creative.
DON'T: Get drunk.
Most wedding ceremonies take place around lunchtime. Your speech might not begin until as late as 9 or 10 o'clock at night. If you hit the bar with everyone else when you arrive at the reception, you'll have a lot of of fun. But there's a very strong chance you'll look like a drunken idiot when it comes your turn to speak.
DO: Lavish compliments.
Compliment the bride. Compliment her mother. Compliment the groom's mother. Toast the bridesmaids. Toast the priest. Toast the waiting staff. Toast anything that moves, basically.
DON'T: Use jokes you found on the internet.
The audience will have heard them before. And, even if they haven't, those jokes are so generic and impersonal people will know they came out of a cracker.
DO: Practice reading your speech.
Once you've cobbled together a draft, practice reading it out loud. If there are any words or phrases in it that don't sound like you, talking the way you talk, change them. If there are any anecdotes that don't come off quite right, change them.
DON'T: Run your jokes by your mates first.
Your friends are the very people you're relying upon to laugh the loudest at your jokes. They're not going to laugh if they've heard all the punchlines already. If you must run them by someone, run them by someone who won't be at the wedding.
NEED A LITTLE HELP?
Eoin Butler is an award-winning writer and journalist with the Irish Times, Irish Independent and The Guardian. He has over six years experience ghost writing Best Man (and Father of the Groom) speeches for satisfied customers all over the country. If you're interested contact weddingspeechwriter@gmail.com