BLOG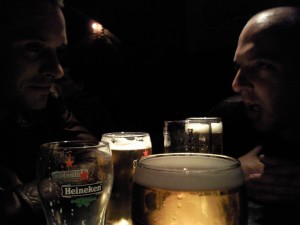 It's Saturday night and Aidan is down in the dumps. I'm not sure what his problem is. But no doubt he's going to fill me in. He's not a man to bottle these things up, that's for sure.
"Would you say I'm getting fat?" he asks, eventually.
I look him up and down.
"You are fat" I reply. "I'd say you were getting fatter." Read the rest of this entry »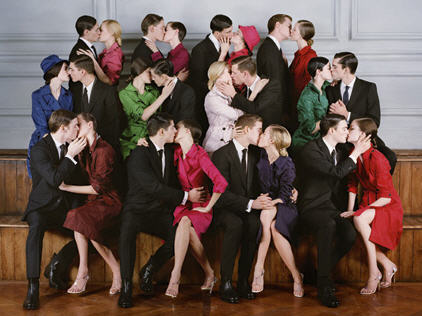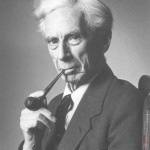 "Three passions, simple but overwhelmingly strong, have governed my life: the longing for love, the search for knowledge, and unbearable pity for the suffering of mankind. These passions, like great winds, have blown me hither and thither, in a wayward course, over a great ocean of anguish, reaching to the very verge of despair…"
To be honest, I suppose I've always secretly written off Bertrand Russell as a bit of a hippy… Read the rest of this entry »
Q: What goes clip clop clip clop clip clop
clip clop clip clop clip clop clip clop
bang bang clip clop clip clop clip clop clip clop ? Read the rest of this entry »

1. Think Scientologists are nuts? Here are some things Mormons actually believe in.
2. A near full scale riot erupted at a Jewish deli in New York last week, when it was discovered that that non-kosher hot dogs had accidentally been served. The owner, who was hit in the face, brandished an electric carving knife to defend himself. (YouTube footage of the incident here).
3. Oh, and last week the Pope made a speech in Cameroon pretty much insinuating that condoms cause AIDS.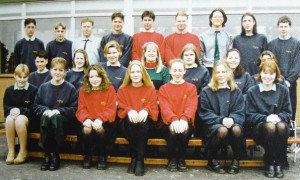 Two very good friends of mine are departing these shores this week. Former Mongrel publisher Yousef Eldin (pictured back row, far left, presumably in the cross-hairs of a powerful nerd-shrinking ray) is taking up a position at Vice magazine in London. He's a talented photographer and general nefarious schemer, but also a really good guy and one of my best mates. Examples of his work are here and here (but not here). Read the rest of this entry »
Yes, all lovers make the same (fashion) mistakes.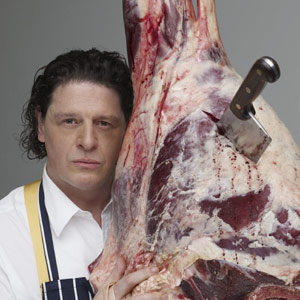 Just completed a long, stormy interview with Marco Pierre White – the "original bad boy chef"™ – for the Irish Times. The interview was conducted in his new restaurant on Dawson Street and, at one point, I really thought he was going to tell me to get the fuck out. (This man once stormed out of a Radio Times interview, for Christ's sake.)
White is a combative character, but I thought I gave as good as I got. I asked him, for example, why chefs were allowed more latitude to be pricks than hairdressers or landscape gardiners? Anyway, when the interview was over, he stood up, shook my hand and (I have this on tape by the way!) said…. Read the rest of this entry »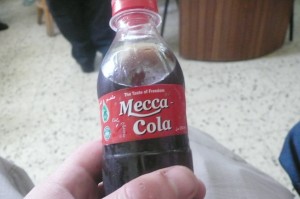 Came across this when I visited here.