BLOG

My favourite ever artist. My favourite ever song.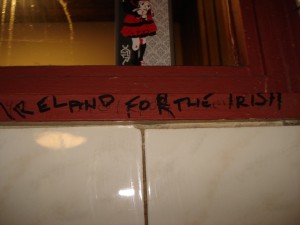 Was in Grogans for a sup earlier this afternoon and spotted this (it says "Ireland For The Irish) on the wall in the jacks. Now I don't really mind that there's some eejit going around Dublin with a marker in his pocket. But I hate to think of a foreign person going for a wee, seeing this and assuming that this is what all the Irish people in the bar are secretly thinking. So in a rare moment of inspiration… Read the rest of this entry »

When Late Night With Conan O'Brien finished up last month, much of its last week was devoted to re-showing old clips from the show's 16 year run. One clip that wasn't re-aired was this 1997 appearance by Norm MacDonald, in which the comedian hilariously sabotages O'Brien's interview with Courtney Thorne-Smith, one of the then-stars of Melrose Place. Worth watching until the end.
For the full episode, these are parts one, two and three.
In these difficult times, the world is crying out for a man with fresh ideas…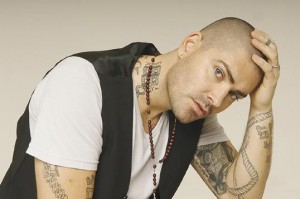 The All-Ireland Talent Show… ha! Apologies to those of you who keep up to date with these sorts of things. I don't really watch television, so I only found out about this today.
It used to be said that irony died the day Henry Kissinger was awarded the Nobel Peace Prize. If that's the case, then its corpse was exhumed, resuscitated and clubbed to death again the day Shane Lynch was asked to judge a talent contest.
Best wishes to singer-songwriter Ollie Higgins, who suffered a smashed pelvis and broken ribs in an accident earlier this week. Many of you will remember Ollie as drummer with the acclaimed Kill City Snowmen, who were big favourites at the Sound Cellar and Baggot Inn back in the day.
True legends of Irish rock, the Snowmen were tipped in Smiley Bolger's annual 'ones to to watch' list a record-breaking five times (1987, '88, '90, '91 and '93!) One of the nicest guys in the business, Ollie apparently fell fifty feet onto concrete while attempting to rescue a kitten from a tree.
[P.S. In 2004, I was lucky enough to be granted an interview with Ollie, which you can read here.]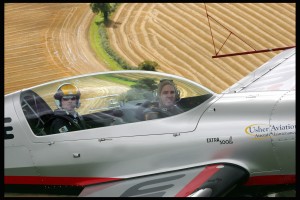 This is me flying high on the soaraway success of EoinButler.com… Four hits so far, which is, coincidentally, the number of people in my immediate family – up, up and away!
As well as updating this blog, I'm going to be regularly updating the archive of older articles I've written, so make sure and check back from time to time. Also, if there's any particular article anyone wants me to put up, email me, or text me, or or write me a letter, or whatever the hell you want to do, and I'll see if I can dig it out.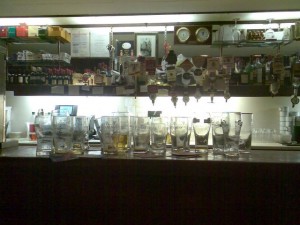 It's closing time on Monday night and Declan and I are sitting in front of at a pair of empty glasses. For the last five minutes, he has been engaged in a freewheeling mobile phone conversation.
"Ah, not a lot now" he's saying. "Myself and Butler are finishin' a pint in Grogans. Just scratching our balls to be honest. Probably head home after and see if herself is feeling frisky…"
Then person on the other end says something and Declan makes a face.
"Sorry, who am I speaking to?" he inquires. Read the rest of this entry »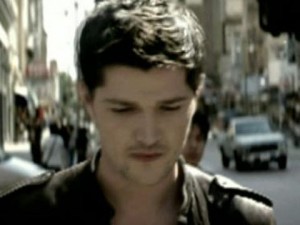 I've got a very embarrassing problem and I don't know where to turn.
For eleven consecutive days now, I've had the The Script's cheesy smash hit The Man Who Can't Be Moved playing in a constant loop in my head. If the situation continues, I may have to seek psychiatric assistance.
"The irony in all of this" I tell Declan and Tina, over a pint in the Flowing Tide. "Is that 95% of me despises the song. Hates it. Thinks it's just the plot from some ludicrous chick flick set to music." Read the rest of this entry »