BLOG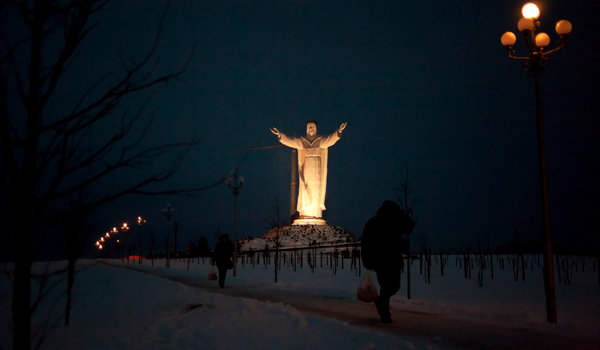 1. Muslim man accidentally divorces his wife on Skype.
2. Overcompensating Polish Catholics erect hundred foot Jesus statue.
3. Christopher Hitchens on Mother Teresa. Read the rest of this entry »
Published: Irish Times, March 15th 2008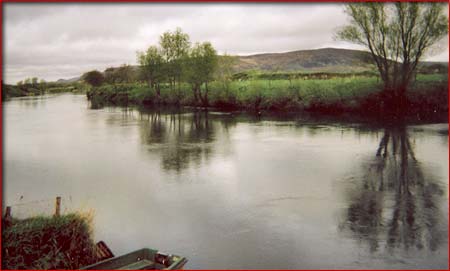 "Boasts picturesque meat factory and rendering plant. Car park an ideal location for pulling hand-break turns…" Read the rest of this article here.

This was my first and, I'm glad to say, only ever stand-up comedy performance, recorded exactly a year ago today for a Vodafone campaign. I still reckon that, on a minute-by-minute basis, I might actually be the highest grossing comedian of all time. (Eat shit, Seinfeld.) But I'm not in a rush to ever do it again.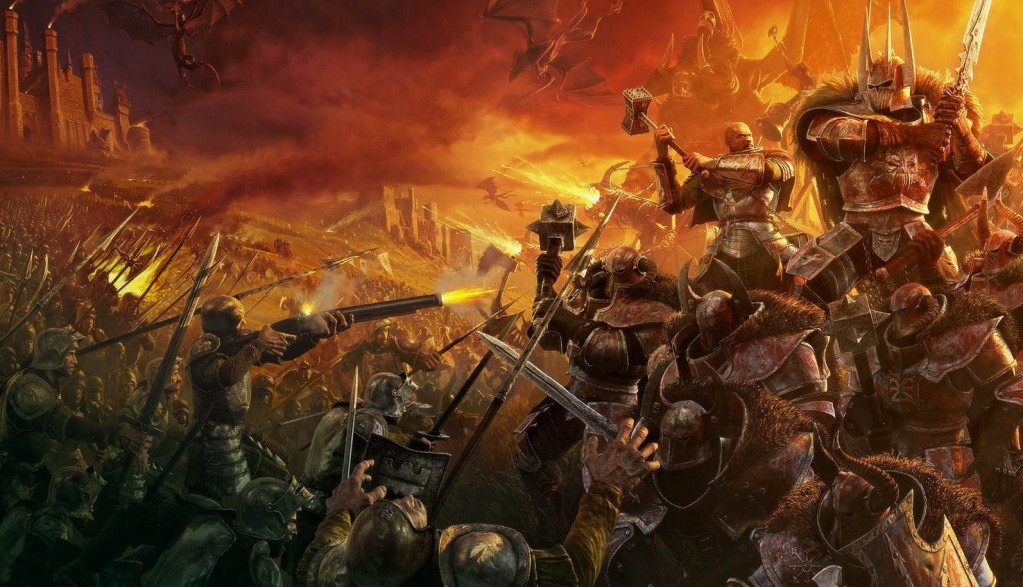 It is the year 40,000 A.D. Across a cratered landscape, amid swirling mists, two mutant armies prepare to do battle. The stage is set for Armageddon…
Well, not quite. It's Thursday evening in the Games Workshop on Dublin's Liffey Street, where a dozen or so maladjusted male teens and twentysomethings are slugging it out on tabletop sci-fi and fantasy games. The games have names like Warhammer, Lord of the Rings and World of Warcraft. Read the rest of this entry »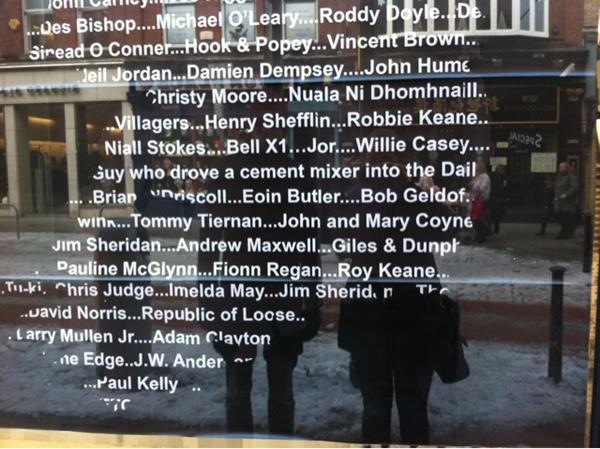 Window display in Counter Propaganda, South King St. entitled "The Wealth of a Nation is its People." The creators are speaking figuratively, I hope. Right now, I'm worth about 25p! (P.S. With thanks to Counter Propaganda for flattering me absurdly and to Rosemary MacCabe for spotting this and sending me the photo.)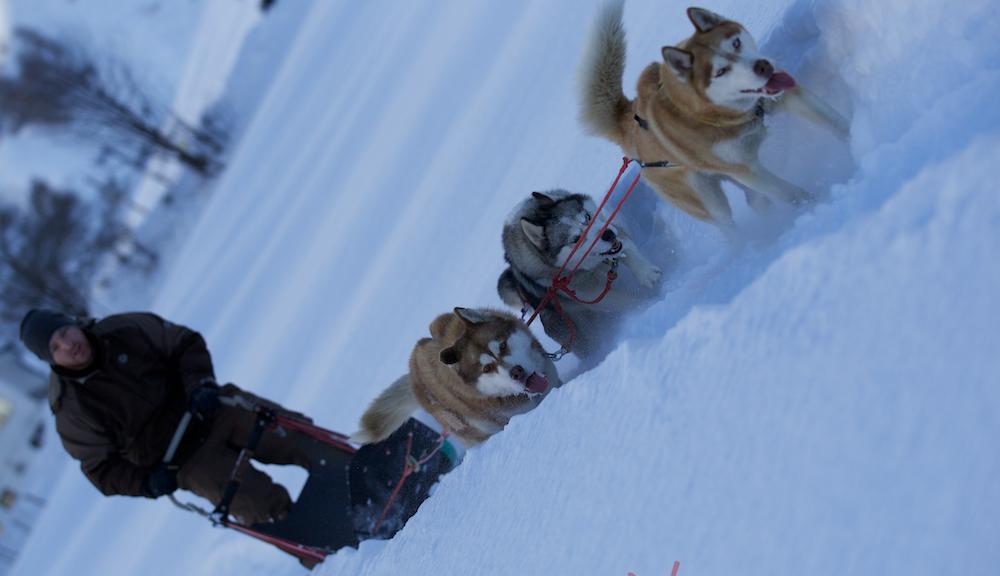 Extreme weather conditions in Mayo right now. I almost turned back at one point. But at the end of the day, I really, really needed someone to do my laundry for me.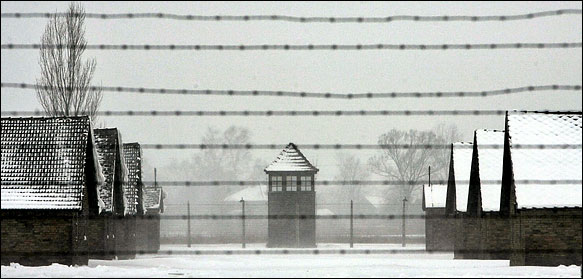 Forever let this place be a cry of despair
And a warning to humanity, where the Nazis
murdered about one and a half million men,
women and children, mainly Jews,
from various countries of Europe"
Inscription at Auschwitz-Birkenau Read the rest of this article here.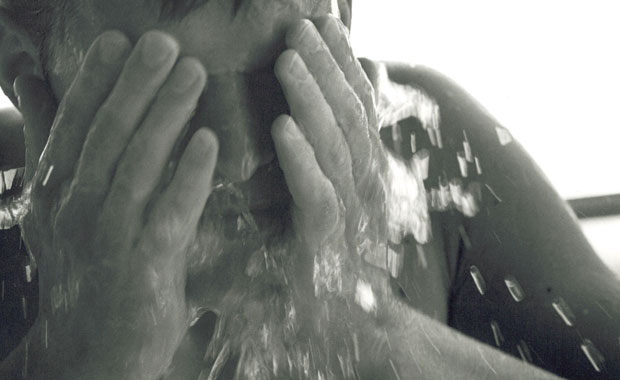 My new aftershave smells like breadcrumbs. Read the rest of this entry »
Published: Irish Times, April 19 2008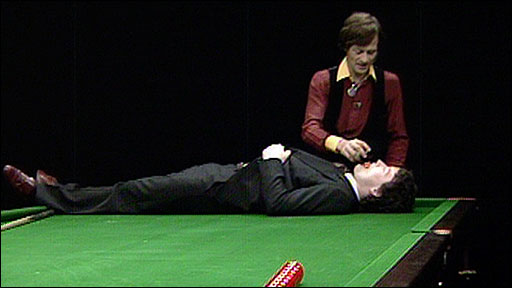 "Make a bridge hand," he orders. "Get your elbow flat on the table." I hastily comply. He nods. "That's better." Seamus Brereton has been playing snooker competitively since the age of sixteen. In his day, he represented Ireland and got to know many of the sport's biggest names.
Today he competes on the Over-40s circuit and coaches youngsters in his native Edenderry. "The parents know the kids are safe when they're in the club. It's not like years ago where snooker halls had a bad reputation. Those days are long gone."
Gone perhaps, but not forgotten. When snooker legend Jimmy White visits Ireland, Seamus still acts as his driver, practice partner and unofficial minder. "When Jimmy comes to Ireland, he likes to have the crack. He enjoys himself. But Alex… Alex was crazy." Read the rest of this entry »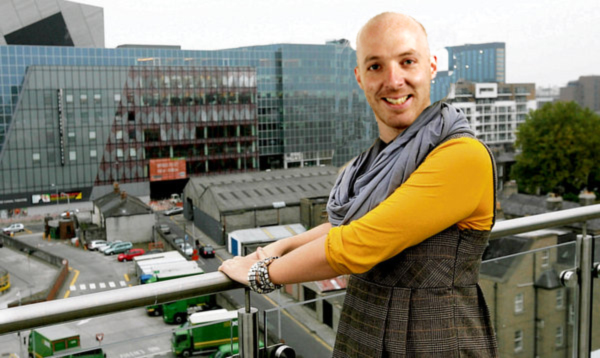 Apologies for the irregular updating (and frequent re-posts) on blog in the last week. I've just moved apartment and, for the time being, am stuck on crappy mobile broadband. For now, you can always follow me on Twitter. Yesterday, for reasons I still don't entirely understand (I think it had to do with the property crash) someone posted this alluring image.