BLOG
my most clicked stories of 2013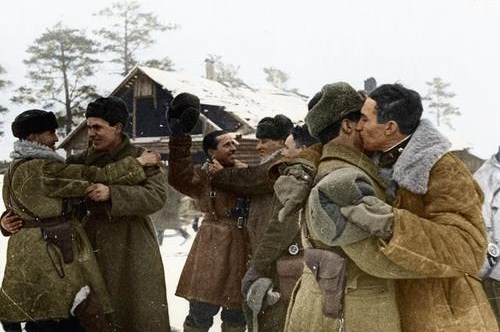 #5The Bald Truth (January 5th)
Baldness (specifically, my own) is a subject I get endless mileage out of. I'm not sure why. Maybe it's because baldness, like death, is final and irreversible. And hence rather amusing. Or maybe I just need stuff to write about. If I ever write a piece where I disingenuously pretend to be in the market for a wig, and get pictures of me trying a bunch of wigs, you'll know the wolf is truly at the door.
#4 Should We Trust Trip Adviser (May 4th)
I didn't know much about Ireland's libel laws before setting out to write this feature for the Indo. By the time it went to press, I could have passed the fucking bar exam.
#3 Down in Lisdoonvarna (June 24th)
Throwaway travel piece.
#2 12 Secrets Every Woman Should Know About Men (January 12th)
#1 The Toughest Journey (March 9th)
By far the most clicked story ever on this blog and also the one I'm proudest of having done. It was in Galway in October of last year (doing this story) that I heard about how cancer patients from the Inishowen peninsula have to undertake a gruelling 600km round trip to receive treatment in Galway. It took five months of intensive nagging to get on board. Eamon McDevitt is the man who provides this vital service and there is a link to donate to his Good and New charity in the comments.
Published: Irish Times, 26 November 2013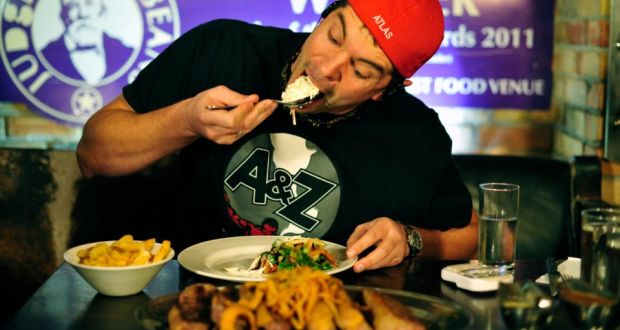 Like Clark Kent, Randy Santel has a superhero alter-ego. But rather than ducking through revolving doors, the 27-year-old's secret powers are activated via a rotating baseball cap. "Right before I do any food challenge," he explains in a video posted to his website. "I flip my hat around."
"I go from Randy Santel to Atlas, which is a food-eating machine. Once that happens, God have mercy on anything put in front of me."
Santel, a former college footballer turned "professional eater", is in Newbridge, Co Kildare to take part in the 64oz steak challenge at Judge Roy Beans Bar & Restaurant. His opponent, Dermot McDermott, is a 48-year-old former Irish international boxer and local man.
Each contestant tonight has one hour in which to consume a portion of chips, coleslaw, onion rings and side salad, as well as six enormous steaks weighing at 64oz in total. (The largest steaks most restaurants serve, by way of comparison, rarely exceed 20oz.) Read the rest of this entry »
Published: Irish Times, 28 October 2013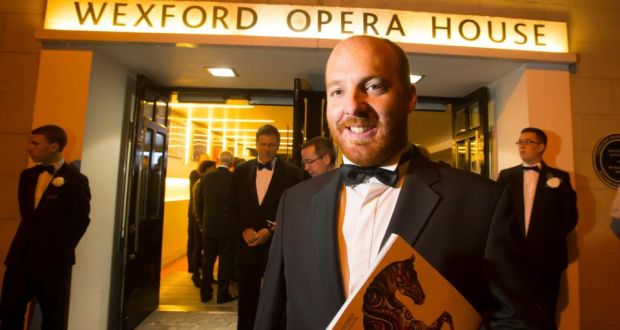 At the mouth of the river Slaney, about a third of a tonne of fireworks has just exploded in the night sky, marking the official opening of the 62nd Wexford Festival Opera. As the spectacle fades, tired children begin to slope homeward, clinging to their parents' arms, while grey-haired couples in their finery wander merrily through the streets.
Meanwhile, in the bowels of White's Hotel, the driver of Lyric FM's van and I are locked in a frenzied death match to see who can secure the final free space in a packed basement car park. Read the rest of this entry »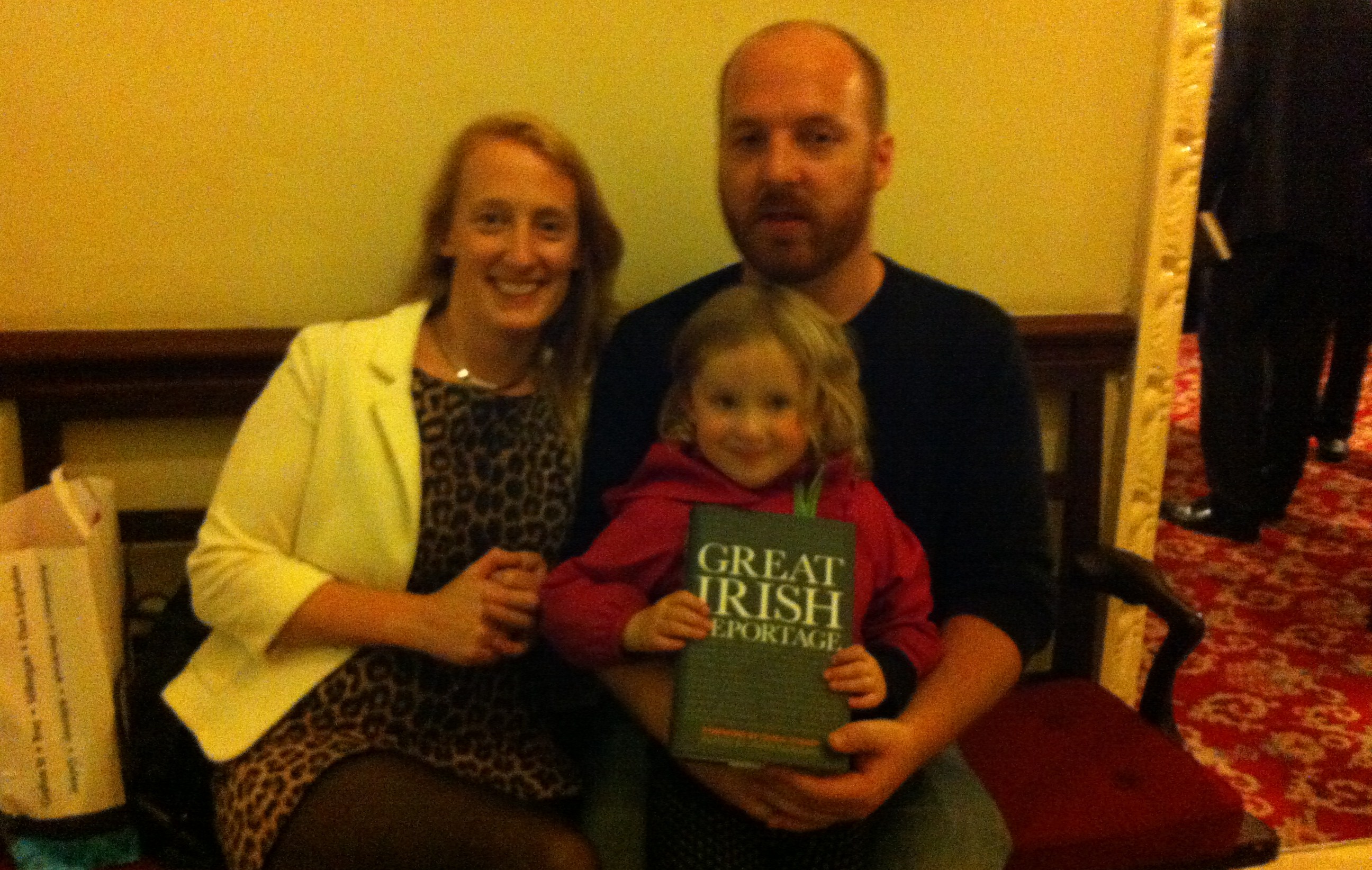 I was flattered to be included in Penguin's collection of Great Irish Reportage, published last week. Not that you'd guess so from the above picture.
I had been trying to appear casual at the launch. As though my writing gets included in anthologies alongside Flann O'Brien, Fintan O'Toole and Conor Cruise O'Brien all the time, and I wasn't particularly phased.
So one of my sisters taking flash photographs kinda risked botching that whole operation.
The piece selected, For God & St. Patrick, originally appeared in Mongrel magazine in September 2007. It's about religious observance in Co. Mayo. If you have a minute, I'd like to relate a little (EDIT: actually a long bit) about how that article came about. Read the rest of this entry »
Published: Irish Times, 20 September 2013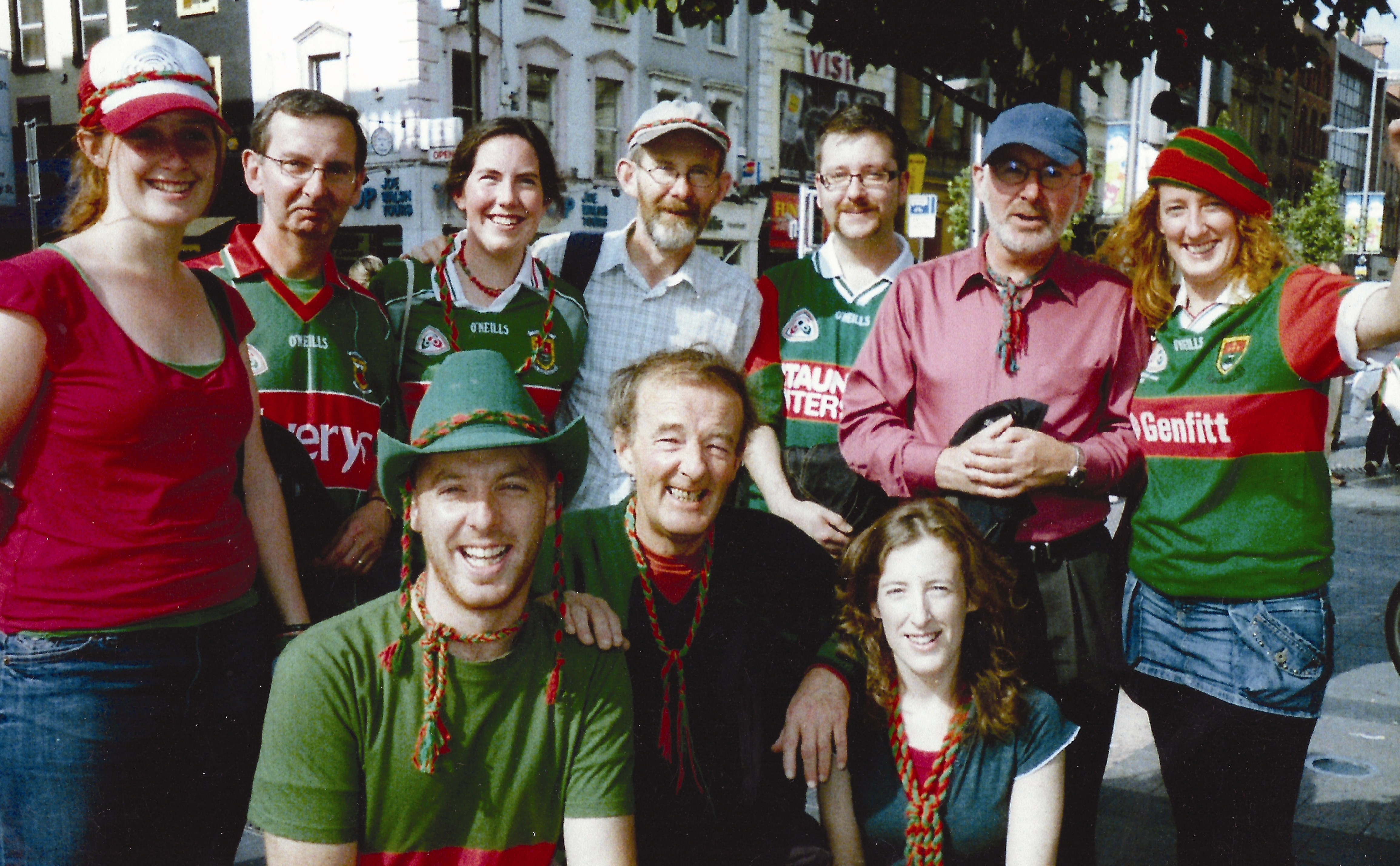 In the beginning, it was my father who lit the match. My father who planted the seed. My father who signed me up for a lifetime of fanatical devotion to a team synonymous (until this weekend, at least) with agonising failure.
He always told me how, as a boy, he cycled to Charlestown to see the great Seán Flanagan line out for Mayo. Flanagan was the last Mayoman to raise the Sam Maguire, captaining the county to consecutive All- Ireland titles in 1950 and 1951.
He described how Flanagan once, felled by a heavy tackle, had kicked a point from his hands, over his shoulders, while lying on his back. As a child, I would slump back in the grass outside, with a football in my hands, staring up at the sky, wondering how in the hell he'd managed it. Read the rest of this entry »
Published: Irish Independent, 14 September 2013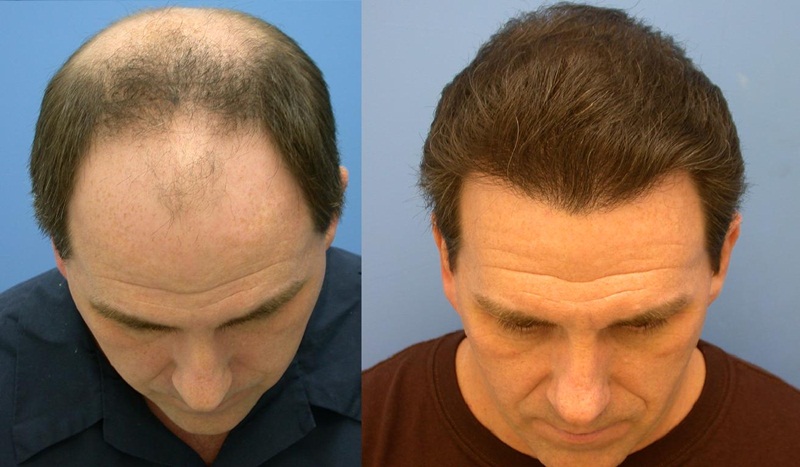 Hair restoration expert Dr Andre Nel has had some interesting patients in his time. There was the Harley Street doctor who'd worn a wig for twenty years, but was convinced his wife had no idea. ("I've never met the women," says Nel. "But she has to have known.")
There was the college student who persuaded his parents to pay for his procedure on the grounds that hair loss was denting his confidence and impacting on his grades. But perhaps the most bizarre case study he offers is that of a man who caved to peer pressure, somewhat belatedly, aged 65. Read the rest of this entry »
Published: Irish Independent, 24 June 2013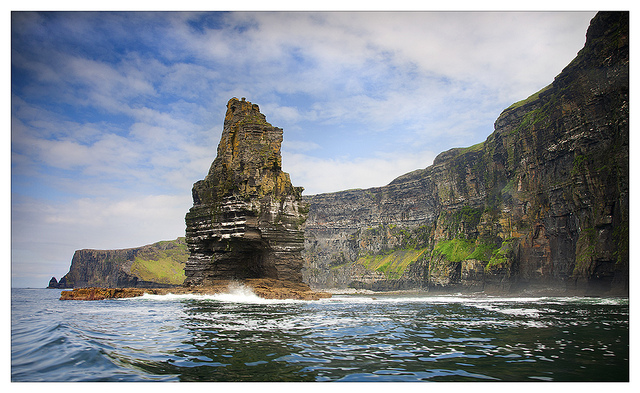 "I'm not a whisker off of sixty," announces Peter Curtin, landlord of the Roadside Tavern, out of the blue and seemingly apropos of nothing. "But once upon a time, in my 20s, I was sitting in Mrs Cullen's pub in Galway, with a pint of stout in my hand, and me staring into space…"
It's a warm evening in west Clare. Half an hour ago, I was handed the keys to a Trident holiday home at Lisdoonvarna Village. I dumped my bags, went for a wander around town and, lo and behold, chanced into this little pub/restaurant/JM Synge play-come-to-life.
On a hunch, I pull a dictaphone out of my jacket pocket and set it to record on the bar. Like a Coen brothers movie, the publican's rambling monologue may well be going somewhere. Or just as well, nowhere at all. Read the rest of this entry »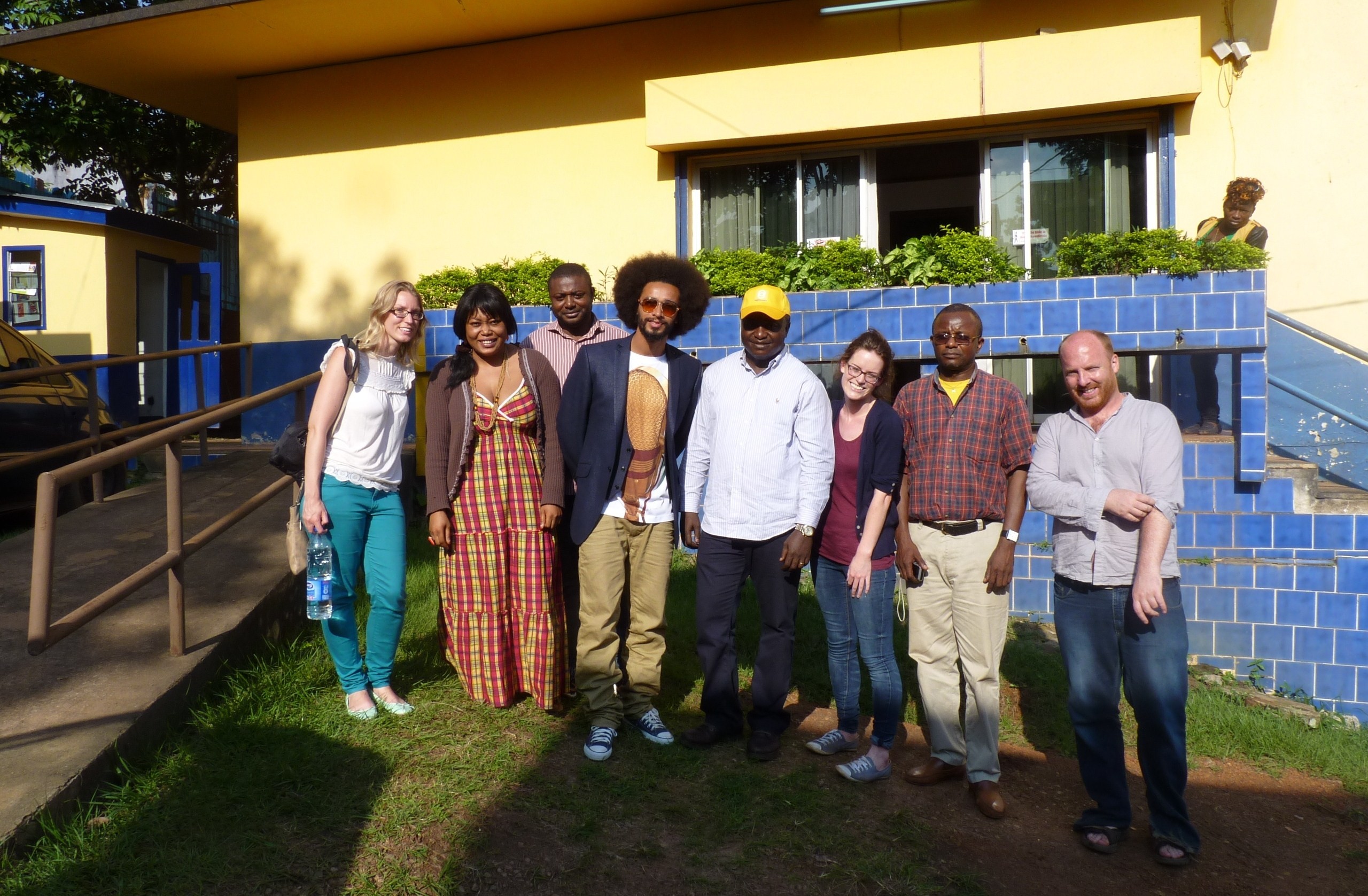 I went on the radio Tuesday night talking about my trip to Cameroon with Benoit Assou-Ekotto and Sightsavers. The recording is here…
Published: Irish Independent. 3 August 2013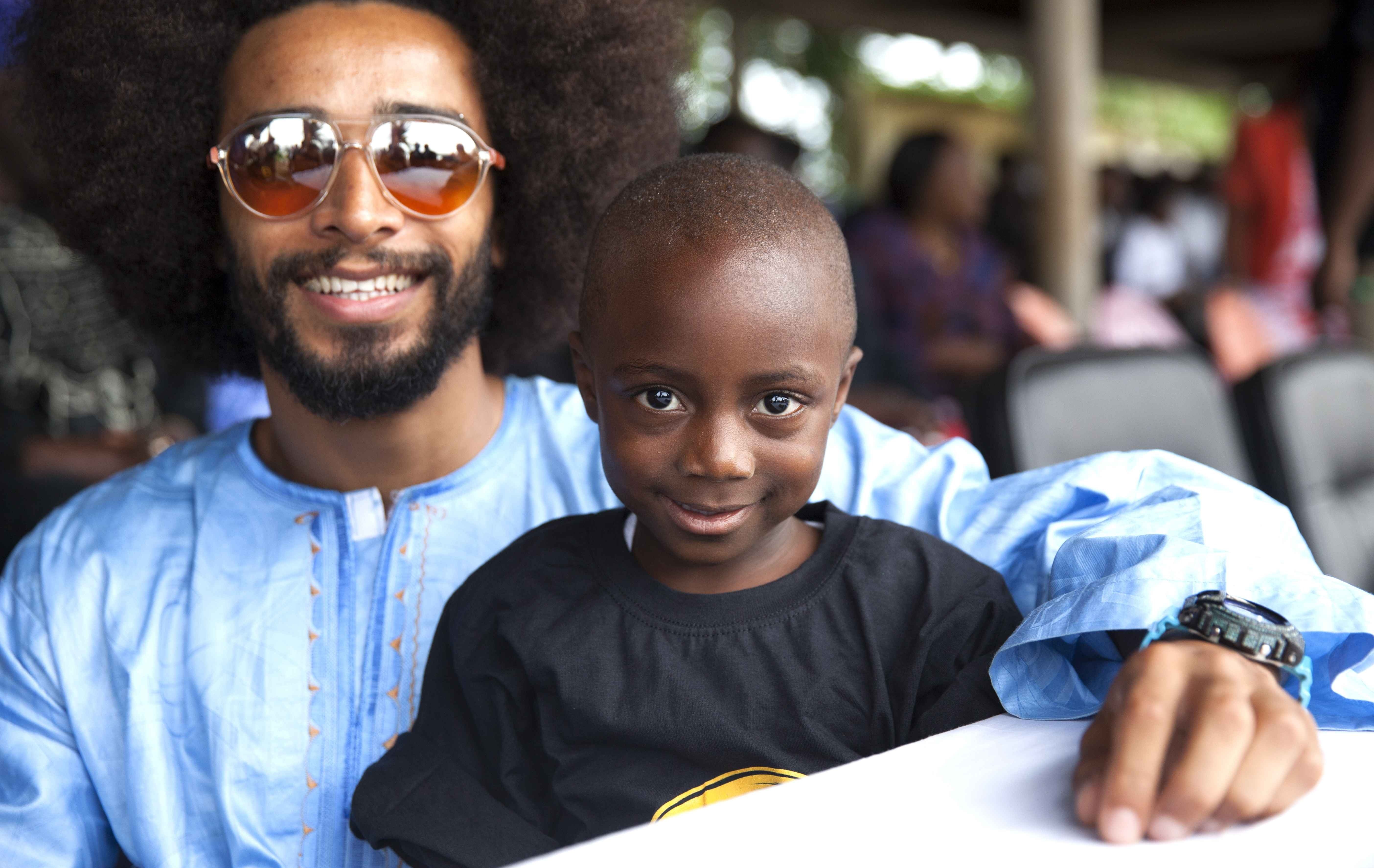 YAOUNDE, CAMEROON. On a swelteringly humid afternoon, a convoy of vehicles carrying a Premier League footballer and his entourage is tearing through the backstreets of this sprawling west African city. Unexpectedly, the lead vehicle arrives at an impasse: a crowded intersection, teeming with people and gridlocked in both directions.
It could be a traffic jam. It could be an impromptu street party. In this country, it's difficult to tell. I peer out through the passenger-side window, expecting the driver to slow down and negotiate a route through. Instead, he flicks on his hazard lights, pounds hard on the car horn and swerves headlong into oncoming traffic.
Oh, sweet holy mother of Jesus. Motorists, pedestrians and bystanders all scatter for their lives. In the ensuing chaos, a motorcycle is upended. We're barrelling around at 120kph in a heavily built-up area. I should be really, really terrified here. Instead, I close my eyes and fall asleep. Read the rest of this entry »