Published: Evening Herald pub review – June 2007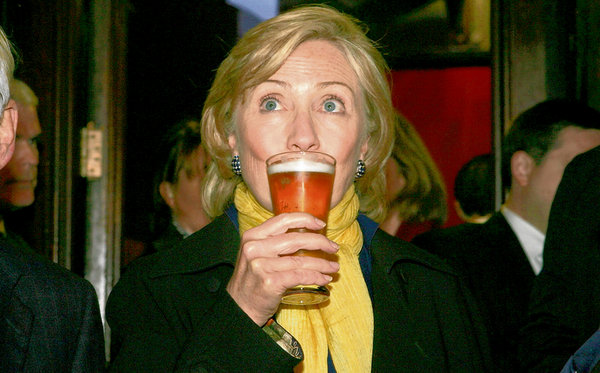 It's Sunday afternoon. Sunlight is sneaking in through McDaid's arched Victorian windows and me and Ollie are having a ridiculous conversation about God knows what. The pints are flowing. There are two middle aged couples at the tables on either side of us. It's obvious both couples are listening in. The couple to our right are English. They're extremely middle class, and aren't sure whether weighing in on an argument uninvited is quite the done thing. The couple to our left are American. The husband sticks out his hand.
"Hi, I'm Earl. This is my wife Cindy. We're on vacation. Mind if we join you guys?" Earl and Cindy pull their seats over. At the other table, the English wife shoots her English husband a look. 'See, I told you we should have asked!' This is Earl's eighth visit to Dublin, he says. "Yer not one of these wannabe Paddys now, are ya?" inquires Ollie, with his usual tact. Earl says that, no, he's actually a sound engineer who works with major touring artists. Beyonce's European tour finished in the Dublin, he says, so Cindy flew over to join him. They've just toured the country.
Two of my sisters were at that concert, I tell him. "I hate to say it" chuckles Earl bashfully. "But your sisters have shit taste in music." Earl, it turns out, is a heavy metal fan. Ollie gets a round of drinks in and the Yanks are delighted. We're all getting along famously. Cindy tells us she's from Arkansas and Earl is from Minnesota. "You guys know Minnesota?" he asks. I give it my best Garrison Keillor. "It has been a quiet week in Lake Woebegon…" They roar with laughter. Bord Failte are going to owe me a fuckin' medal after this.
We sip our pints in silence for a moment. There's golf on the television and the player taking a shot is called Bubba Watson. "Why would anyone name their son Bubba?" I wonder aloud. "You just know he's going to grow up a prison rapist."
Earl looks at Cindy.
Cindy looks at her feet.
"My elder brother's named Bubba" she says finally. "He's a, ah, a realtor in Hot Springs." There's an awkward silence. Ollie shoots me a dirty look. Then he clears his throat.
"So how are things in the realty business these days?"