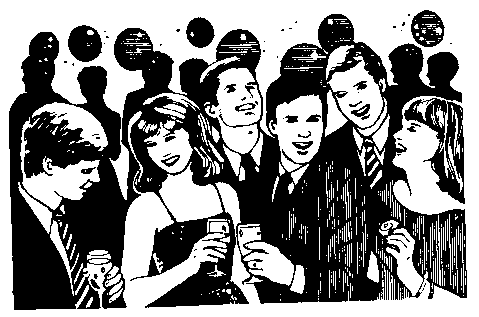 Hero of the year Sharon Corr. For her outspoken stance against music piracy. One question, who the fuck is illegally downloading Sharon Corr tracks?
Villain of the year The general public for doing all that cocaine in the RTE toilets. Seriously, what are we like? Video game of the year Michael Jackson: The Experience. Careful what you wish for, kids.
Crisp of the year Salt and vinegar
Runner-up crisp of the year Ready salted
Emerging crisp of the year Paprika
You're dead to me crisp of the year Prawn cocktail
Tabloid headline of the year The Sun on Chilean miner mistress kerfuffle: BED HOP CHILE FELLA. Yeah, they still got it.
Obscure emerging rural music genre of the year Slatted house
Snack of the year Pistachio nuts
Pistachio brand of the year (spotted in New York) Whaddiya Nuts
Advertising slogan of the year SuperValu's "Real Food, Real People." A welcome break from their "Synthetic Food, Androids" policy.
Weirdest thing growing on the side of our garage of the year This. What the fuck?
Celebrity mum of the year I couldn't possibly judge.
Celebrity rear of the year Nelson Mandela
Least intriguing film title of the year The Tourist. "This summer… Johnny Depp… asks you for directions to the Guinness Storehouse…"
Alternative tagline "This summer… Join Johnny Depp as he makes a splash… A Viking Splash!"
Half-remembered anecdote of the year Bachelor from town went on holidays to Thailand. Can't remember the middle part. But he came back with a "willy on him like a Lion bar."
Celebrity mum rear of the year Okay, I'm going to the pub now….
December 31st, 2010.