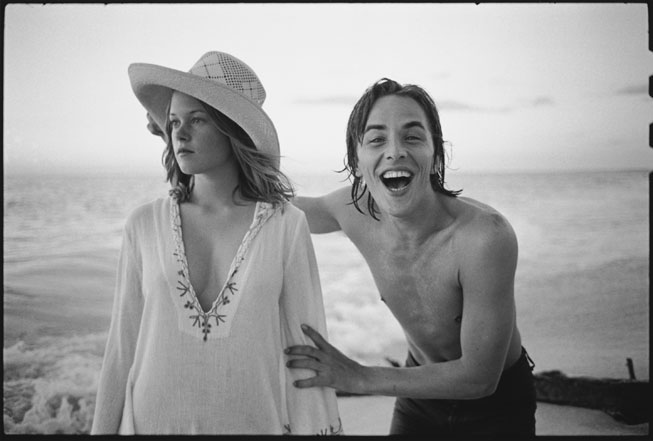 Okay, this is how this competition works: The first person to correctly identify both of the young whippersnappers in the above photo – or to offer a better incorrect answer – wins a very special, possibly non-existent prize. I'll redact all correct answers until lunchtime, with the correct answer being announced at around 2pm-ish. Oh, and neither – repeat neither – is Cllr. Luke 'Ming' Flanagan.
[UPDATED: After some consideration, the judges have decided to award the prize money to Matt, for correctly identifying future Eighties icons George Michael and Andrew Ridgeley. In second place were Philip and El Kid for guessing Robert DiNiro and Harvey Keitel (long story!) In third place, finally, were Philip (again), Matt (again), Peter81 and Paul who all guessed Melanie Griffith and/or Don Johnson.
Hard luck, meanwhile, to my friend Conal, currently working in Buenos Aires, Argentina, for guessing Melanie Griffith and Don Johnson at 2.48am GMT before the competition had even officially begun. Luckily, I was up late listening to The Pogues' A Pair of Brown Eyes, so I cunningly changed his answer to Ray Lynam and Philomena Begley. ("While Ray and Philomena sang of my elusive dream…")]
July 27th, 2009.