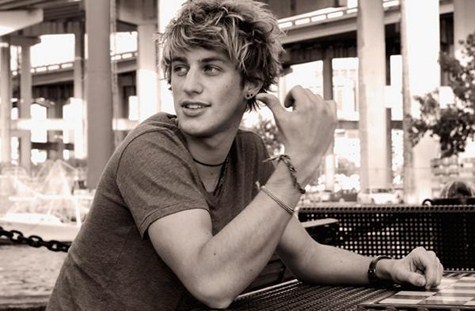 Just a year ago Steve Appleton stood on the brink of megastardom. DJs spun him. Whole clubs dug him. And entire musical genres melded in his wake. Twelve months later, The Appletizer is stuck in a (dirty) funk. His only scheduled performance of 2010 is an £8, over-14s show later this month at The Bush in Shepards Bush (which may, or may not, be the same place Del Boy sources Trevor Francis tracksuits.) So where did it all go wrong? On the face of it, Appleton had it all. He had the looks. The chops. The all-important five-star review from bonkers online magazine Female First. Hell, for four glorious weeks he was even big in Japan. But somewhere along the way, it just didn't work out for the guy.
Show business is a fickle industry. And certainly these damning excoriations of his music, the first written by myself, the second, and more hilarious, by my friend Mark, can't have helped either. (To this day, people leave comments accusing Mark and myself of being jealous of Appleton's talent. Why? Just because our own attempt to fuse funk, chillout and drum n' base – Funkstain – also ended in failure? Phh… That has nothing to do with it!)
Subsequent to all that, his drummer got in touch to take issue with some of the things we'd written.
The good news today is that green shoots of recovery are finally appearing. Two new songs recently appeared on the singer's MySpace page. The first, entitled My Little Girlfriend, suggests Appleton may finally have found love, possibly with a small child or a dwarf. The other is a number he likes to call Music Made a Man of Me. (Come off it, son. Sealing the deal with that hot girl in the Dirty Funk video made a man of you. Music played, at best, a supporting role.)
The 20-year-old has also recently started Twitting. Sample tweet:
Who says you can't mix a little acoustic with a little disco in the same record? To play safe is not play.
This is the Steve we know and love. So chin up, bruv. Get back on the horse. As wise man one said: The funk don't stop, it just moves away.
P.S. HOLY SHIT! Colin just informs me that Steve has his own television pilot! On the internet! And he performs Dirty Funk at the beginning of each episode! (Oh, and it appears to have been edited by a drunk five-year-old…)

March 4th, 2010.