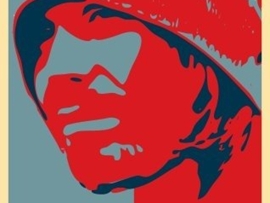 The tagline on this website used to read "Mayoman of the Year". Last week I figured I was due a promotion. So I changed it to "Mayoman of the Century". Why the fuck not? Weird thing is, the upgrade actually seems to have worked. The very next day, Willie Joe Padden endorsed my website (!!!) Soon after, Swinford comedy legends The Hardy Bucks asked me out for a drink. We ended up going on the lock and and they asked if I'd (fingers crossed) make an appearance in the second series of their show. My answer can only be represented with the use of multiple exclamation marks. The details haven't been worked out yet. But hopefully its going to go ahead. Regardless, I think the lads have done an incredible job with the show.
A good comedy is a machine that requires every cylinder to fully function. With virtually every foray they've ever made into comedy, RTE have demonstrated the extend to which either a bad script can fuck up a funny actor, or a hack actor can fuck up a funny script. Quite how Martin and Chris, with zero experience or resources between them, succeeded in creating something that's both effortlessly funny and painfully true, is something I'll never understand. The first episode alone has already notched up close to half a million hits on YouTube.

(As opening lines go, their "Shlapin', fightin', drinkin', shmokin'…" doesn't quite rank up there with The Office's "You've talked the talk, but can you walk the walk… Vis a vis, do you have your forklifters driving test?" But its really not that not far off.)
So I've got two options now, as far as I can tell. On the one hand, I could change the tagline on here to "Mayoman of the Millennium" see how that pans out. Or, on the other, I could roll the dice and change it to "Jamaican of the Century." Doubtless, Usain Bolt would invite me out for a jog and Bob Marley will rise from the grave and ask me to duet with him on a 2010 remix of Trench Town Rock.
As they say in Bohola, "No want you fe galang so…"
More of my reflections on Mayo here.
January 13th, 2010.