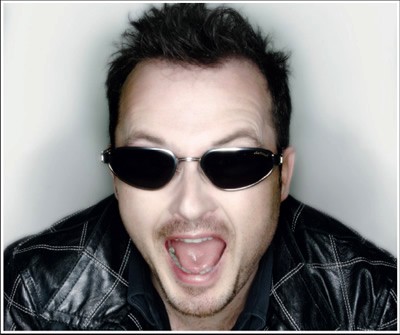 Markham left an interesting comment here imagining a parallel universe in which Jim Corr's sisters three sisters were "average-looking, tone-deaf munters." I got to thinking about a different parallel universe, one in which the rest of us are woefully misguided, and Jim Corr and Charlie Sheen are the ones who know the truth. In which the Lisbon Treaty, 911, swine flu etc. really are all part of an extraordinarily elaborate plot to accomplish, erm… what exactly? Nah, I couldn't do it. The whole notion is just too preposterous for words. These shadowy forces hadn't the guile to cover up the Guantanamo or Abu Ghraib torture scandals. They hadn't the wherewithal to plant fake WMDs in Iraq. And yet, we're supposed to believe that they…. Forget it.
Furthermore, we're to believe that the same forces are pushing the Lisbon Treaty, even while there is credible evidence to suggest that the No side last time around was partly funded by… No, I can't be bothered to finish that thought either. It would be a waste of my time. And when you consider I spent most of Wednesday talking about a sandwich, that's saying something.
Witness the covert operations we do know about – the C.I.A.'s shambolic efforts to overthrow the government of it's tiny neighbour Cuba (botched invasions, exploding cigars etc. even with 400 full time agents working on the case) and ask yourself if this organisation, or even rogue element within it, could have pulled off an operation as elaborate as 911 without being exposed?
My point, incidentally, is not that I trust governments. I don't. Rather it is that I believe them to be, by and large, woefully incompetent. So why am I writing this? Well, because of Jim Corr. The J Bomb. When a former pop star goes on a bit of a mentaler the way Jim has of late… It's funny – you can't deny it. But I've been feeling a tiny bit guilty about dismissing the guy out of hand, especially since I get the sense from him that he's putting his neck on the line and he genuinely means well.
So now Jim, I've explained why I think you're a mentaler. I've done you that service at least. You've plenty of money and a newfound popularity amongst internet cranks. Meanwhile, I'm away, for the second time in a week, on the thankless task of trying to find usable images of you on Google Image. They simply don't exist… It's all a conspiracy…
October 2nd, 2009.