Toilet Wall Edition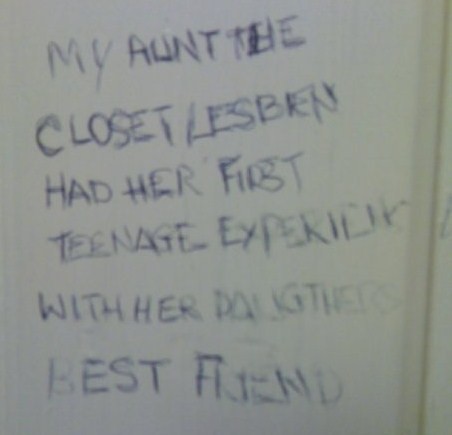 "MY AUNT, THE CLOSET LESBIEN (SIC) HAD HER FIRST TEENAGE EXPERIENCE WITH HER DAUGHTER'S BEST FRIEND" – Oval Bar, Middle Abbey Street.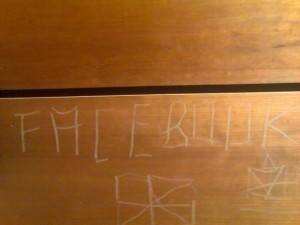 "FACEBOOK" –Slattery's, Capel Street. (What a weird thing to write on a toilet wall!?)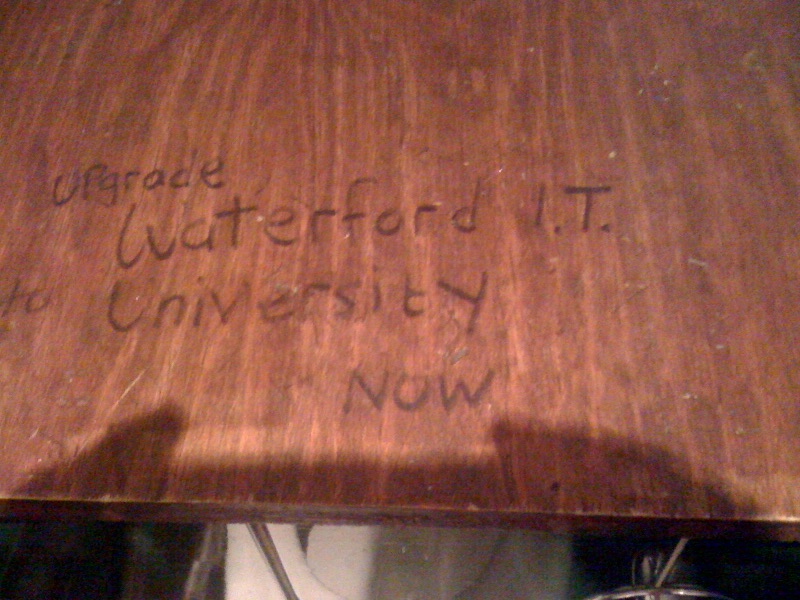 "Upgrade Waterford I.T. to University now" – MacTurcaills bar, Townsend Street. (Ditto.)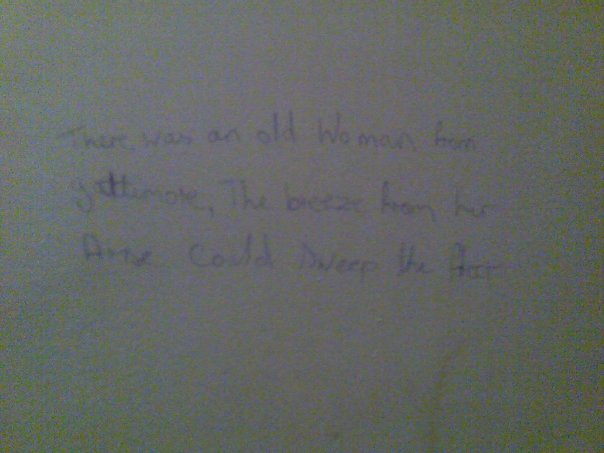 "There was an old woman from Gattimore/The breeze from her arse it could sweep the floor…" – unfinished limerick
Hill 16 pub, Gardiner Street.
Possible finish:
She said 'I could use a hoover
But I prefer this manouvre
It's the neighbours I feel sorry for'
September 6th, 2009.