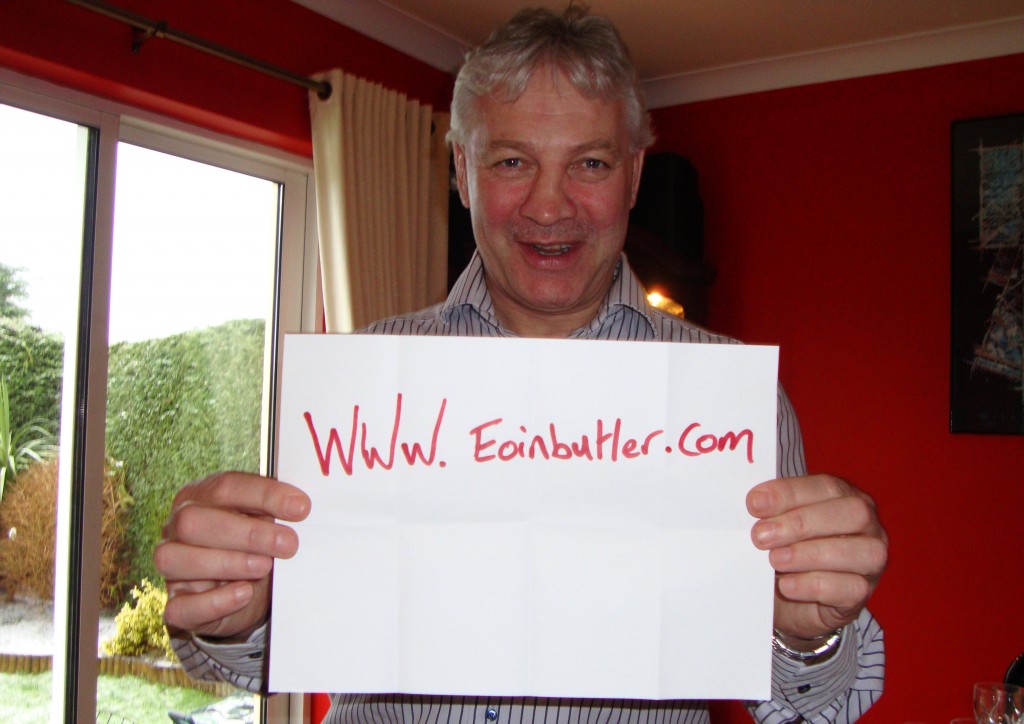 I'm speechless. I'm not worthy. By any standards, I'm fucking embarrassed… Regular poster Albinicus writes:
Hi Eoin,

Once again Willie Joe was in my relatives house this Christmas. I couldn't let the opportunity pass so I asked him to pose for this photo. I explained the background and all about your blog, he was really sound and saw the funny side of it. Apologies for the lame sign, in the excitement I rushed it. If it wasn't so icy out I swear I was considering asking him out for a kick about!

All the best,
Albinicus, I can neither adequately convey my embarrassment or my sincere gratitude. This is not false modesty. I am not remotely fucking worthy. Willie Joe Padden was the greatest Mayo footballer I've ever seen. As a small boy on the terraces, with my father and my uncles, I wasn't always tall enough to see what was happening on the pitch.
If my uncles cheered, it was logical to assume Mayo had scored a point. If they yelled at the tops of their voices, I assumed Mayo had scored a goal. That system worked pretty well, except when Willie Joe was on the pitch.
When he fielded the ball, especially when he was brought on as a sub in the latter stages of his career, I tended to assume Mayo had scored a point. When he scored a point, I would assume Mayo had scored a goal. When he scored a goal, well, I'd assume Mayo had somehow just been awarded the All Ireland championship mid-season.
The memory of his performance in the semi-final against Tyrone in 1989 is so seared into the popular consciousness in Mayo, that a lot of younger fans are under the impression that he played with a bloody bandage around his head in every game!
January 3rd, 2010.