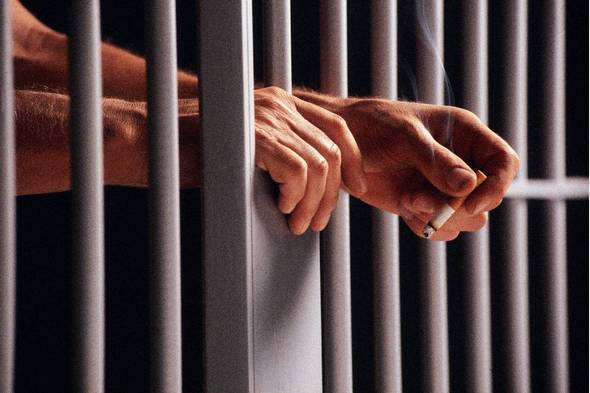 Tripping Along the Ledge joins with the entire Irish music industry family in extending our best wishes to popular singer-songwriter Ollie Higgins, who finds himself behind bars tonight – incarcerated (he says) for a crime he didn't commit.
The veteran musician, who appeared in Smiley Bolger's annual 'ones to watch' list a record-breaking six times (1987, '88, '90, '91 and '93), was arrested outside Walton's World of Music in Dublin this afternoon in connection with the theft of some guitar strings and a plectrum.
Now the former Kill City Snowmen drummer is appealing to fans for their assistance in tracking down a one-armed-man he says he saw fleeing the scene at about the time of the alleged incident. Alas, it's not the first time poor Ollie has been in the wars this year.
Here's an interview I conducted with him in happier times.
Finally,this one's for you, Ollie… Keep your spirits up, mate!
October 18th, 2009.