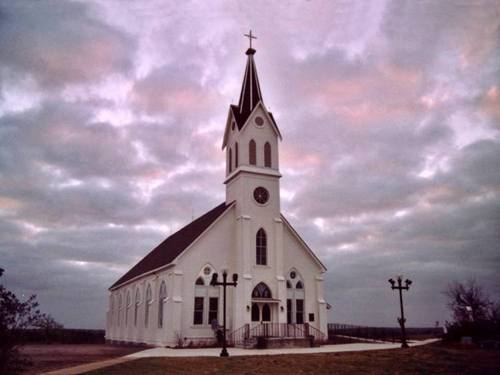 Just got around to reading the Murphy Report this morning. I kind of hate the idea of being swept up in any wave of popular hysteria, so I left off reading it until tempers had calmed somewhat. It got me to thinking about how those of us fortunate enough to be neither abused nor abuser (or Twenty Major) in this scenario should react to the report's findings. It would be easy to fetishize the Catholic Church at this point, to treat them the way the History Channel treats the Nazis – as a sort of uniquely sinister cabal of miscreants, with bizarre rituals and systems of belief, wacky uniforms etc. That characterisation might even be, for all intents and purposes, accurate. But the power of the Catholic Church to do any more evil in this country in the short to medium term is negligible.
The real lesson then – assuming there is one to be learned, assuming the report should be used as anything other than fodder for pointless 20/20 fist shaking – should be that power corrupts and absolute power corrupts absolutely. A boring conclusion, granted. But it's a fundamental law of human nature that people need always to be mindful of. And it isn't just those who wield power, but those too who submit themselves to that power, who need to be held accountable.
Let me give one brief example of what I'm talking about here. People in my own home place always had a fair idea, I think, of what was going on in the Letterfrack Industrial School. When my father was growing up, it was the most potent threat in any adult's arsenal. "Do that again and you're off to Letterfrack." Two friends of his, from poor but by no means disreputable families, were almost sent there once after being caught for stealing a bun from a baker's van. (The first time he told me this story, I assumed he had meant that they stole the van. No, they stole one bun from the back of the van when it was parked outside a shop.)
When the judge sentenced the boys to do time in Letterfrack, one of them tried to kill himself by escaping and jumping into a lake. In the resulting furore, both were reprieved. But the parents and community leaders who intervened to save those boys from being sent to that savage place did nothing, as far as I can tell, for the boys already there. It's hard to listen to a story like without coming to the conclusion that ordinary decent people, the salt of the earth, essentially acquiesced in at least some of the abuses that occurred under the reign of the Catholic Church in Ireland.
Instead of self-righteously shaking our fists at a bunch of incontinent nonagenarians then, as this idiot suggests, mightn't it be more profitable to remember this lesson, and to be ever mindful of other areas in which power is wielded without accountability: in the banks, in the medical profession, in law enforcement, in the prosecution of the so-called War on Terror (or whatever the hell its called these days.) Mightn't it be more appropriate to respect the struggles of people who toil for justice in unfashionable causes, and not wait to jump on the bandwagon after everyone else as already done so?
In my own adult lifetime, we forfeited our right to inspect U.S. aircraft passing through Shannon, even when there was credible evidence that such flights were being used to illegally transfer terrorism suspects for torture in secret jails. We did so because it was deemed that antagonizing the Bush Whitehouse might be detrimental to our economic interests. Does that situation continue to this day? I'm not sure. Does anyone even know? Does anyone even care?
P.S. I really know I shouldn't look at Twenty Major's hugely popular blog, but it exerts a certain delicious fascination for me. In the history of numskull demagoguery, has anyone ever written anything as cloyingly moralistic and self-righteous as this before? Does he actually write…
A final word for people like Andrew Madden and Marie Collins. The word 'hero' is bandied around too often, so often that it loses its meaning, but in this case is it is the only word that is appropriate.
…or is his prose so purple that hallucinations are occurring in my brain? Does he really bleat on and on about how, in hindsight, anyone with an ounce of goodness or morality should have done this that and the other, but in almost the next post decree that the beardy guy from the Meteor ads should be raped by a monkey with Ebola? There's an unwritten law, I know, that Irish bloggers should never criticise other Irish bloggers. But if there's one lesson I've learned, it's that evil flourishes only when good men do nothing. Have a good weekend!
Related: Worst Blog Post Ever
December 11th, 2009.