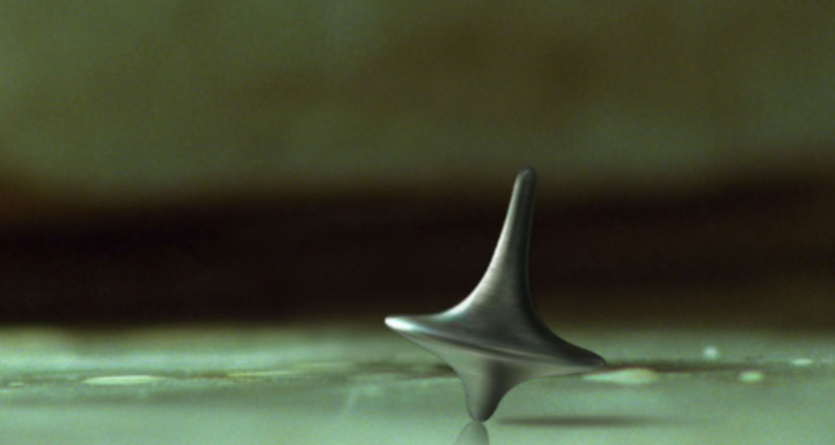 As previously mentioned here, I saw Christopher Nolan's Inception during the week (in a professional capacity) and wasn't impressed. The film is being hyped as a rare 'intelligent' action film, but as far as I'm concerned, for every highfalutin concept the audience is asked to get it's head around, there are at least ten precepts of basic common sense it must studiously ignore.
How does one person get into another person's dreams? With a piece of wire. Of course, how ingenious! The Slumberland A-Team don't wake up when their people carrier is careering through densely packed city streets and being riddled with bullets. But drop one of them backwards into a bath and – BAM! – they're back in the land of the living. It just makes sense!
But even taken on its own terms, which I am really loathe to do (as I find the entire sci-fi/fantasy genre cringe-some in the extreme), there seem to me to be a couple of major plot holes. And this, to my mind, is the biggest… WARNING: ***MASSIVE SPOILERS*** One of the films most nonsensical conceits is that the totem DiCaprio's character carries everywhere with him will spin forever if he's dreaming, but only for a short time if he's in real life. The film ends on a cliffhanger. Finally reunited with his children, DiCaprio spins the totem to verify that he is back in the real world. It wobbles a little but seems to spin a little longer than we would expect it to. Then the screen fades to black.
The audience is left wondering whether his wife was right all along, whether this 'reality' is not in fact just another dream. My problem with this ending is that the 'reality' DiCaprio is returning to is surely the same one he left when they hatched the inception plan. And in that 'reality', when DiCaprio explained the spinning totem concept to Ellen Page, the totem quickly stopped spinning and fell on its side.
So unless I'm mistaken, and it's entirely possible that I am (my patience with the intricacies of the plot began to wear thin at about the hour mark), it seems to me that there was never any question that his wife was right, there was never any question that this 'reality' was not actual reality. Maybe I've gotten this all wrong, and if I have, can someone kindly explain how?
July 18th, 2010.