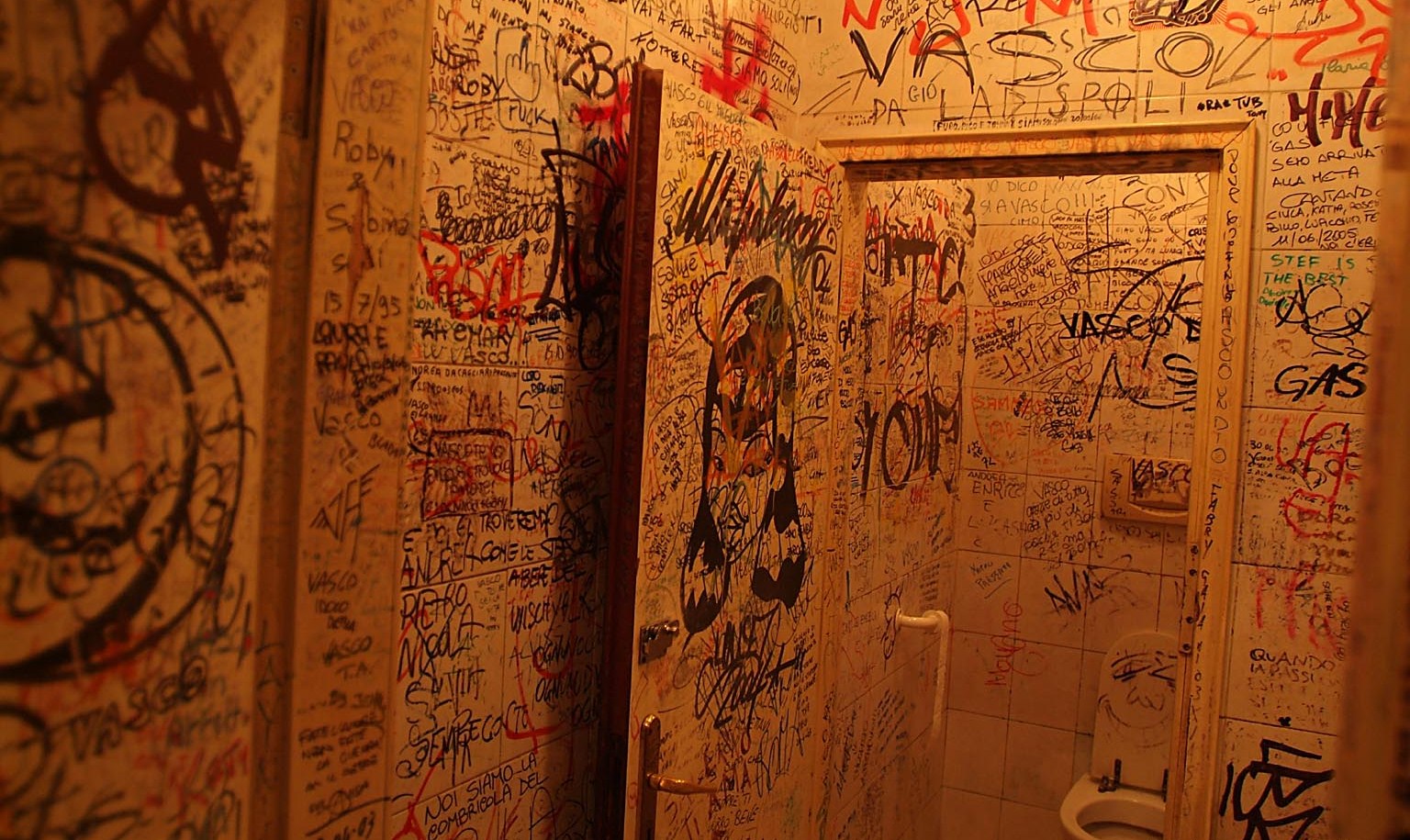 FROM: Eoin Butler
SENT: 09 October 2003 10:37am
TO: sam@mongrel.ie

Hey Sam,

Possible feature idea. (I have a shit job. They don't monitor my work very closely here.)
TOILET DATING (THE BLUEPRINT)

Introduction
We've all seen those "For a good time call…" messages in toilet cubicles. But have you ever wondered whether they're for real or not? If you have, hold onto your knitting. I'm about to blow your freakin' mind.

Requirements
A SIM card and €20 worth of credit.

Volunteers to get us a load of these phone numbers and also to write up our own fake messages (I'll get to this bit in a minute)

Presentation
Illustration depicting toilet wall with explicit messages scrawled on it so people know what the fuck we're talking about.

Strategy
We're attempting to ascertain whether those "For a good time call…" messages are bullshit or genuine. So we're going to need 20 (or 50 or 100) of these numbers. Each one is a case study.

We (a) investigate (b) make a determination and (c) brand either BULLSHIT or GENUINE. If we're lucky and lots of genuine ones turn up, we could mark each out of ten depending on how sick and perverted the respondent is.

Each case study short and to the point. "We said X, he/she said Y, we figured he/she might also be into Z…" Mindless titillation obvsly. But if you reckon we need bullshit veneer of anthropological respectability we could preface it with:

"Just remember that the city is a funny place / Something like a circus or a sewer / And remember different people have peculiar tastes / And the glory of love might see you through…"

Lou Reed, Coney Island Baby

Obviously if we get nothing & Dublin turns out to be giant Legion of Mary holiday camp we might want to put a different quote.

Method
1. Volunteers will scour the city's bathroom looking for as many of these numbers we can get. Gay bars, straight bars, old man bars, early houses, whatever.

2. Record not just the phone number but the exact wording of the message.

3. Send massive generic group text to all the numbers we get: "Saw ur mssge n pub. Sounds good. Tell me more." (This is why I said purpose bought SIM.)

(a) If person responds positively, we reply: "Im into sum pretty weird stuf. What bout u?"

(b) If the person seems to be victim of a prank, we terminate contact.

4. If that doesn't yield much, we move into phase two. We come up with our own message of the "For a good time text 087 XXXXXXX" variety and volunteers plaster it in toilets all over the city.

5. As before, we use a catch all reply to anyone who texts: "Im into sum pretty weird stuf. What bout u?"

6. Experiment completed. Send each of our lucky participants a final kiss-off message ("Got 2 go present da l8 l8 show now. Tlk l8r. Luv Pat") and throw the SIM card in Liffey.
POSTSCRIPT: It's pretty obvious re-reading it now that this email was written pre-Craigslist. Anyone wondering today whether there are strange things going on behind closed doors in this city would need only click here. (Or just take my word for it. There are.)
My editor at the time was Sam Bungey and he liked the email so much that we never actually did the feature. He just printed what I'd written. I was annoyed at the time but, in retrospect, it probably saved a lot of nice perverts a lot hassle.
Incidentally, Sam lives in Australia now where he has, amongst other things, interviewed Julian Assange for Tina Brown's The Daily Beast. He's recently joined Twitter too and you can follow him here.
July 28th, 2010.