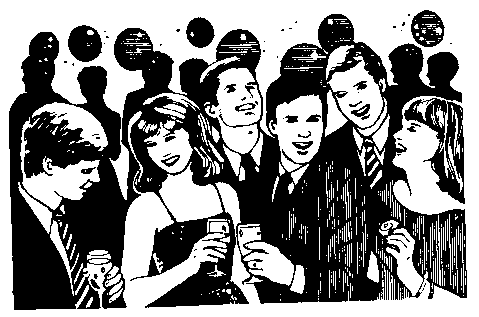 Tripping Along the Ledge is one today. Now personally, I don't celebrate birthdays. I consider them kinda effeminate. But this my website's birthday we're talking about. And a one-year-old website is kinda like a child. And well, fuck it, I can't think of anything else to write about today. (Shit, the anniversary isn't even really until Sunday!)
So what the hell… This was my first ever post (boring.) These are my most viewed posts of 2009 (funny.) This is a photograph you haven't seen before that I guarantee will make you smile. And this a link to a video that will go to hilarious, pointless lengths to depress the shit out of you.
It might be appropriate at this point to thank all of you for visiting my site and leaving comments etc. over the last twelve months. But fuck it, I did all the work. The rest of you can go and shite. Yee-haw!
February 26th, 2010.