BLOG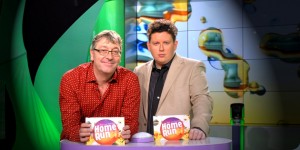 I'm not supposed to talk about this, but it's pretty juicy so what the hell? Tonight I was a guest on a screen test taping (not for broadcast) made by RTE. I've done this a few times before, for TV and radio – most notably when Tyrone Productions were looking for a co-host for Grainne Seoige's afternoon thingy. The way it works is that they send a taxi around to your house and you get dropped home afterwards. It's the presenter who is auditioning so the guests aren't expected to do a whole lot. Easy money, in other words.
Upon arrival at Montrose though, it became apparent that this wasn't your typical audition. Read the rest of this entry »

If you think country music is about nothing but dead dogs and broken hearts, this chilling slice of Southern Gothic from Bobbie Gentry might just change your mind.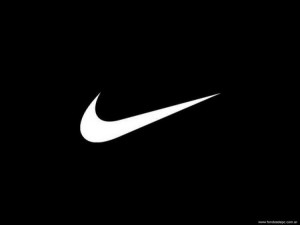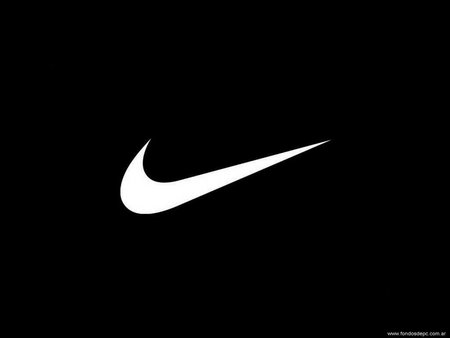 Marketing has been with us in one guise or another for over two thousand years. In fact, it's often reckoned to be the world's eighth oldest profession. (Some wags have commented on its remarkable resemblance to the thirteenth oldest; research marketing. That's a fair point.) But for all that it has done for the betterment of mankind, there remain those who look upon this profession with distain.
For proof, look no further than the books of Naomi Klein, the comedy of Bill Hicks, the paranoid ramblings of Thom Yorke or any of the host of other more up-to-date pop culture references I will no doubt have come up by the time this article goes to print… Read the rest of this article here.
1. American evangelicals are taking on Hollywood at its own game. "C Me Dance" is the debut picture from faith-based production house Uplifting Entertainment (see trailer above). There's certainly evidence of a faith-based approach to casting and scriptwriting. The dialogue at 0.50 sec is absolutely priceless. Read the rest of this entry »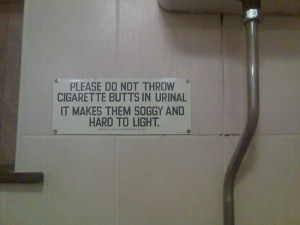 It's funny the thoughts that run through your head sometimes. We're holed up in the men's jacks of the International Bar. Austin's is about to cough up his sordid little secret. The one that's eating him up inside. But all I can think about is the smell of Chinese food… Read the rest of this entry »
Published: Mongrel Magazine, February 2008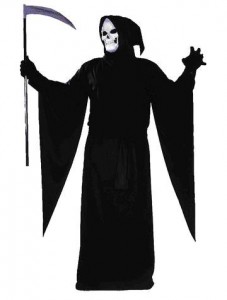 Fave food…
Spagetti bolognaise n garlic bread….umm delish!!
Fave TV programme…
Ne ting with gaelic hurlin r soccer!!!
Fave board game…
OMG…Y does every1 tink dat i play chess???? i don't even know da rules lol!!!
Likes…
Chillin, cruizin wit da boyz, goin buck ape round da place n checkin out da talent Read the rest of this entry »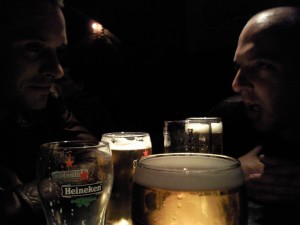 It's Saturday night and Aidan is down in the dumps. I'm not sure what his problem is. But no doubt he's going to fill me in. He's not a man to bottle these things up, that's for sure.
"Would you say I'm getting fat?" he asks, eventually.
I look him up and down.
"You are fat" I reply. "I'd say you were getting fatter." Read the rest of this entry »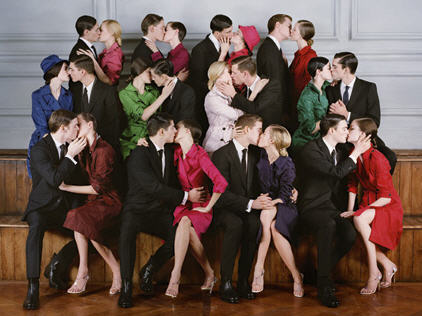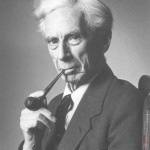 "Three passions, simple but overwhelmingly strong, have governed my life: the longing for love, the search for knowledge, and unbearable pity for the suffering of mankind. These passions, like great winds, have blown me hither and thither, in a wayward course, over a great ocean of anguish, reaching to the very verge of despair…"
To be honest, I suppose I've always secretly written off Bertrand Russell as a bit of a hippy… Read the rest of this entry »