BLOG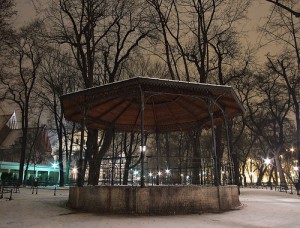 "I punch him hard in the mouth. But it's like he sees it coming before I do, because he lands two blows in retaliation before I've even realised I'm in a fight…" Read the rest of the article here.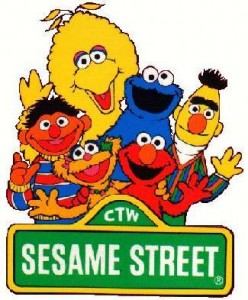 Ricky Gervais talks drugs, child abuse, necrophilia and the Holocaust with Elmo on Sesame Street.
Meanwhile, on CollegeHumor.com, some poor sap is pranked by his friends into believing that he's just won $500,000 at a basketball match…
…Which reminds me of a much funnier a a much funnier prank played on Batman actor Burt Ward by students at Harvard University in the 1980s.
"Barkeep. Hit me with a Blueberry Burst – and don't spare the blueberry!" Read the rest of this article here.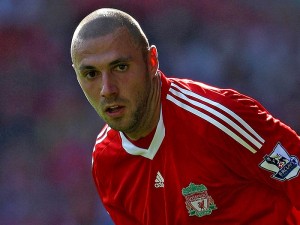 When Andrea Dossena came off the bench to score a cracking goal against Real Madrid last night, he didn't just confirm Liverpool's passage into the quarter-finals of the Champions League. He also inspired one special little boy watching at home to believe in himself, no matter what odds he faced… Read the rest of this entry »

I once spent a drunken evening attempting to explain to Kurt Wagner how much I loved this song. In retrospect, I think the man took my point.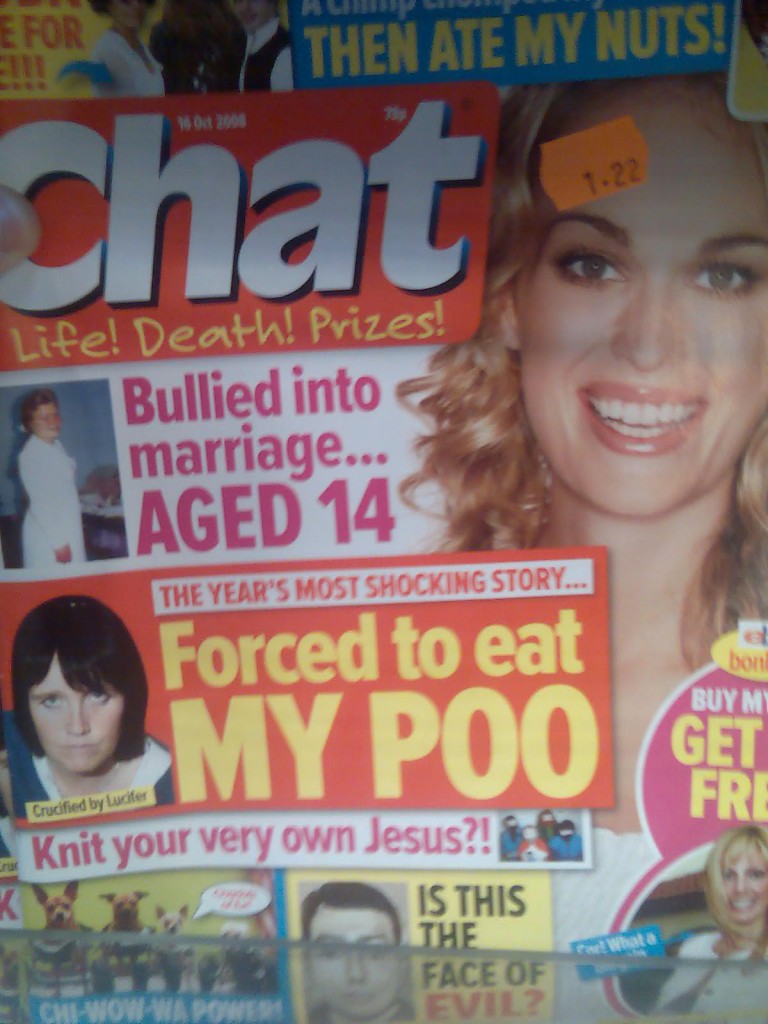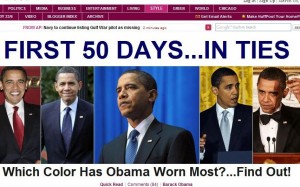 Since Barack Obama came into office in January, headlines on the Huffington Post have frequently been funnier than those on The Onion. I'm an Obama fan myself, but the site's excessive fawning over the new First Family is really embarrassing. And, when it comes to the Obama kids, also slightly creepy.
Still, who can stay mad with them when they continue to come out with such surreal efforts as: Obama's First 50 Days In Ties: Find Out Which Color He's Worn Most.
The answer (if you're deranged enough to care) is… Read the rest of this entry »
Before I begin this week, I'd like to address a few words to the Garda Traffic Bureau: Officers, lads… I know we've had our differences down the years. We've both said things that, in the cold light of day, we probably regret. But look what you've reduced me to. I'm using public transport. Dear God, hasn't this madness gone far enough? Read the full article here.
Another all-time favourite track.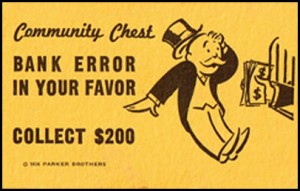 HOW WOULD you react if a substantial sum of money was mysteriously lodged to your bank account one day? Would your first phone call be to your bank manager or your travel agent? Would you attempt to find out where the money came from? Or would you cross your fingers, do nothing and pray that no one ever noticed?
It's not an abstract question. Read the full article here.