BLOG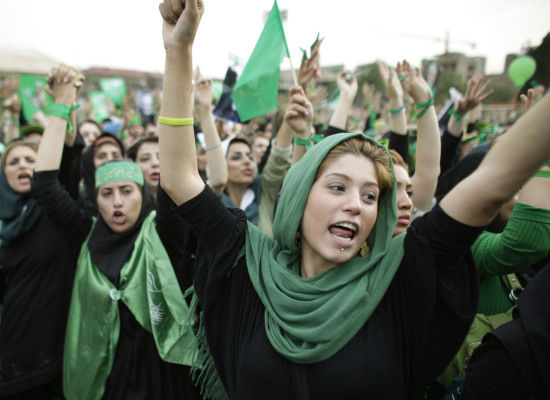 Ten days ago, Mahmoud Ahmadinejad looked a shoe-in for re-election in Tehran. But as Iranians go to the polls later today, his lead looks to have all but evaporated after a massive outpouring of public support for his rival, reformist former Prime Minister Houssein Moussavi (a.k.a. Iran's Barack Obama… possibly.) CNN reports:
Rivers of green have flowed through the streets… Called out by text message and email the numbers exceeded all expectations. By the end of the week Moussavi's supporters stretched as far as the eye could see from one end of Tehran to another, in scenes not witnessed here since the Islamic Revolution swept this country back in 1979.

"Just remember that the city is a funny place / Something like a circus or a sewer…"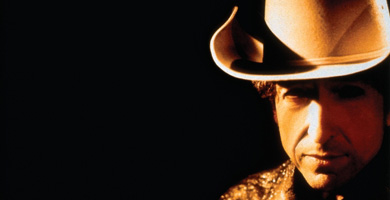 "At the back, the meanest drummer in the world. When we played in the Middle East, he killed the Dead Sea… David Kemper!"
"You might be wondering what's written on his shoes – those are foot notes!" Read the rest of this entry »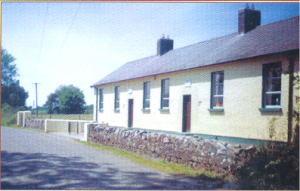 Picture it: a vibrant tableau of rural Irish childhood in the 1980s. Two lines of infants, marshalled by an elderly nun, stand in a freezing corridor, waiting for their turn to use the toilet. There is some perfunctory jostling and pulling of hair. But for the most part, it is a peaceful scene. On the wall behind, a portrait of Pope John Paul II smiles down serenely. Read the rest of this entry »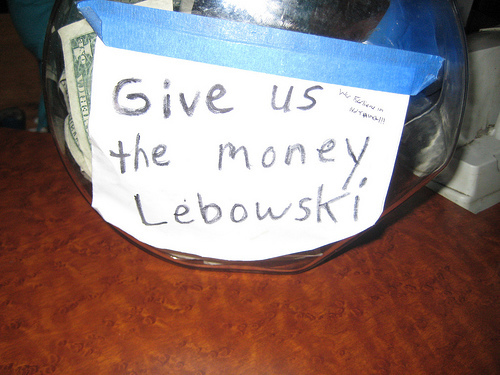 More after the jump… Read the rest of this entry »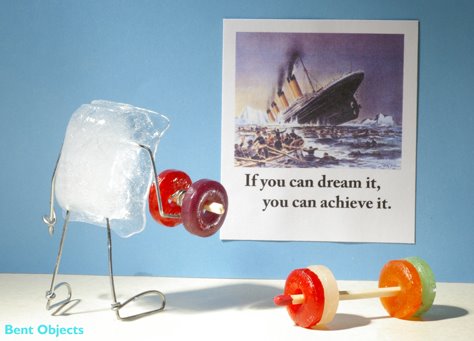 1. That 95% of blogs have been abandoned.
2. That the headless torso of a woman discovered in a Berlin hospital is believed to be that of Rosa Luxemburg. So who the hell is buried in Rosa Luxemburg's grave?
3. That an Australian news anchor has rebuked Gordon Ramsey live on air for calling her a pig and a lesbian. (Ramsey has issued a belated apology, but only after prompting from his own mother: his mother being the sole female whose wishes a misogynistic arsehole like Ramsey can be seen to defer to.)
4. That Nicholas Sarkozy has serious, serious height issues.
5. And finally, they don't come much smaller than this… That Brian Kerr is just about coping with the pressures of the coveted Faroe Islands job.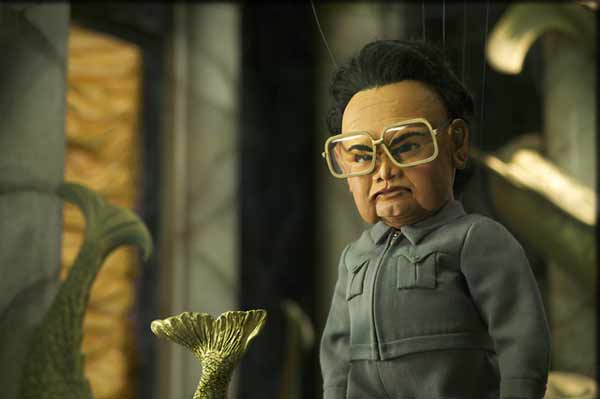 "North Korea has stepped up its threats to deploy nuclear weapons to defend itself as the families of two US journalists sentenced to 12 years' hard labour called on Pyongyang to show compassion…" reports the Irish Times this morning. The unthinkable horrors of life in the Hermit Kingdom has been preying on my mind lately. So much so, that I'm planning a visit there later this year. Read the rest of this entry »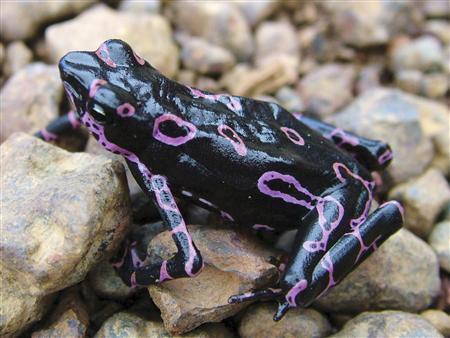 1. Frog that changes colour worshiped as god in India.
2. Veil-wearing Muslim teaching assistant strikes blow for religious freedom on BBC News 24.
3. What ever can it mean? Image of the Virgin Mary found on air conditioner in Texas.
4. Holy Spirit possesses American teenager, inspires her to speak in tongues. Also, turns on webcam and thoughtfully uploads video results to YouTube.
5. String him up! Christopher Hitchens on the human condition: Read the rest of this entry »