BLOG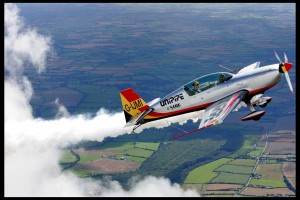 A CUP OF TEA. A bowl of corn flakes. Two slices of brown toast with margarine and honey . . . If someone had asked me on the tarmac what I ate for breakfast this morning, I doubt I'd have been able to recall. Hurling upside down through a bank of clouds at 250 miles per hour, though, I can recount every tiny detail, from the brand name of the margarine, to the expiration date on the milk… Read the rest of this article.
Stoneybatter, Dublin 7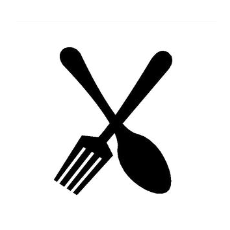 After stopping off for a quick eye-opener en route, my associate and I are lucky not to lose our reservations at this delightful north inner city eatery.
Despite its' obvious exclusivity – I am bundled in, he is shooed away – the atmosphere is refreshingly informal.
The décor is modest and unpretentious and, as I search about for a spot to hang my coat and scarf, the proprietress peppers her conversation with quips about my frequent drunkenness and occasional sexual incapacity… Read the rest of this article here.
Just stumbled across this preposterously flattering, wildly inaccurate profile of me that a DCU student paper did in December 2005. To be honest, I had almost forgotten it ever existed. The interview really did take place. However, I dunno whether the guy's Dictaphone malfunctioned, or he suffered an acid flashback during the transcription process, but none of the quotations attributed to me are even remotely accurate. Read the rest of this entry »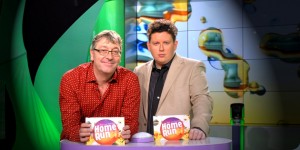 I'm not supposed to talk about this, but it's pretty juicy so what the hell? Tonight I was a guest on a screen test taping (not for broadcast) made by RTE. I've done this a few times before, for TV and radio – most notably when Tyrone Productions were looking for a co-host for Grainne Seoige's afternoon thingy. The way it works is that they send a taxi around to your house and you get dropped home afterwards. It's the presenter who is auditioning so the guests aren't expected to do a whole lot. Easy money, in other words.
Upon arrival at Montrose though, it became apparent that this wasn't your typical audition. Read the rest of this entry »

If you think country music is about nothing but dead dogs and broken hearts, this chilling slice of Southern Gothic from Bobbie Gentry might just change your mind.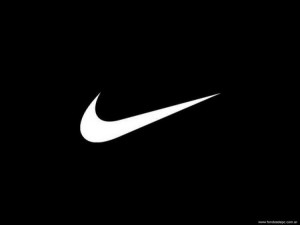 Marketing has been with us in one guise or another for over two thousand years. In fact, it's often reckoned to be the world's eighth oldest profession. (Some wags have commented on its remarkable resemblance to the thirteenth oldest; research marketing. That's a fair point.) But for all that it has done for the betterment of mankind, there remain those who look upon this profession with distain.
For proof, look no further than the books of Naomi Klein, the comedy of Bill Hicks, the paranoid ramblings of Thom Yorke or any of the host of other more up-to-date pop culture references I will no doubt have come up by the time this article goes to print… Read the rest of this article here.
1. American evangelicals are taking on Hollywood at its own game. "C Me Dance" is the debut picture from faith-based production house Uplifting Entertainment (see trailer above). There's certainly evidence of a faith-based approach to casting and scriptwriting. The dialogue at 0.50 sec is absolutely priceless. Read the rest of this entry »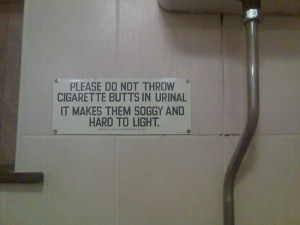 It's funny the thoughts that run through your head sometimes. We're holed up in the men's jacks of the International Bar. Austin's is about to cough up his sordid little secret. The one that's eating him up inside. But all I can think about is the smell of Chinese food… Read the rest of this entry »