BLOG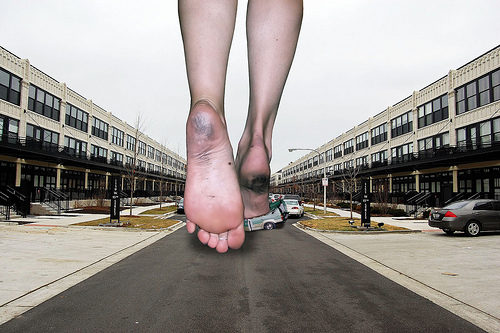 You know the way some people are motorists, and some are cyclists, and others are, I dunno, innocent bystanders? Well I'm a pedestrian. I don't walk for the exercise or the love of it or any of that crap. I walk because, for me, it's the optimal method of getting from A to B. Not just that, there are all those extra little perks: no monthly payments, tax, or insurance. There are no timetables, parking spaces or unbecoming head gear of any type. It's free like the Luas, except that this train leaves when I say it leaves. And – because there are no strikes, signal failures or traffic jams – it's only late if I'm late.
There's just one problem: there are no Rules of the Footpath. Honestly, it's like the Wild West out there. Read the rest of this entry »

Christ, is there anything as soul destroying as a child's incessant crying? I don't know how many hours it lasted. Two and a half, maybe three. Later, I dug out this track released (as I recall) the week the September 11th attacks. But from the very first line, I knew it didn't quite fit. Read the rest of this entry »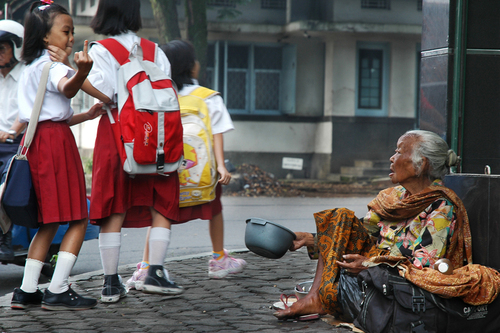 A door to door sales rep knocks on the door of an ordinary semidetached house. It's answered by an eight year old boy, dressed in stockings and suspenders, with a fat cigar in one hand, and a large glass of red wine in the other. Read the rest of this entry »
Published: Irish Times, October 18, 2008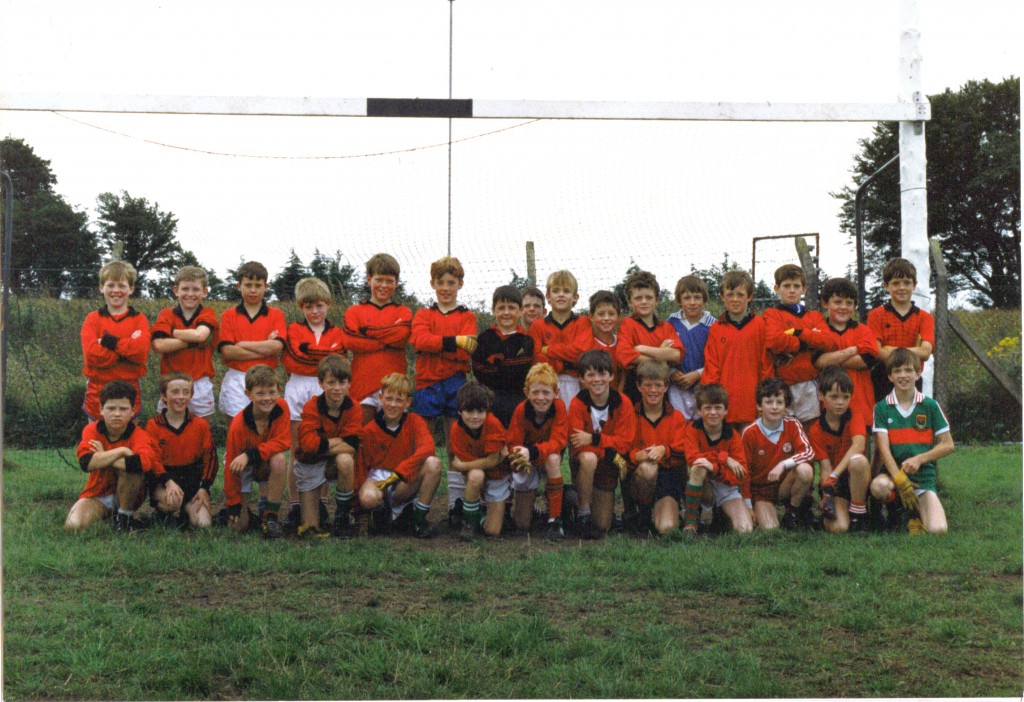 This week, I've been inveigled into writing on the topic 'Food Memories of the 1980s'. It's kind of a tall order, given that I was only a small boy during that decade. It was all a blur of penny sweets and Subbuteo as far as I can recall .
Go on, they said. There must be a few special Eighties food memories that stick out… Well, there was that time Duran Duran dropped by my house and we ate Rice Krispie Buns and played Space Invaders together.
Really, they gasped? No, of course not. Read the rest of this article here.

"Jesus? This is Iggy…" Had forgotten until reading this again how completely deranged/brilliant a song this is…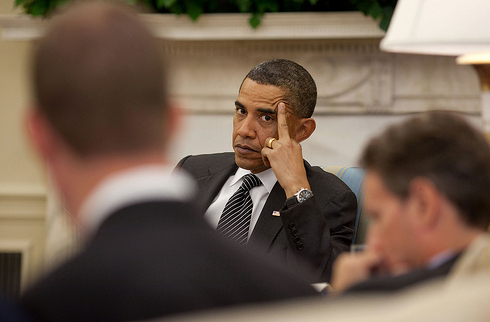 The White House has confirmed that Barack Obama will announce an American exit strategy from Afghanistan (with short term troop increases, no it doesn't make sense to me either) next Tuesday. I wonder will it be anything like this?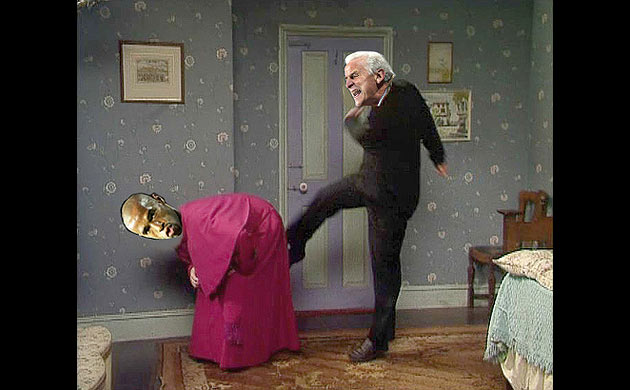 The Guardian's weekly football photoshop mash-up The Gallery is in today. No prizes for guessing what topic they're covering…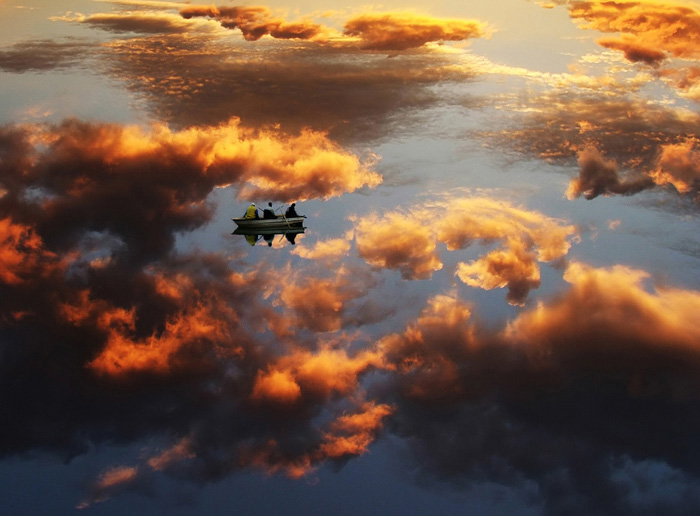 I followed deadpan Rivers down and down,
And knew my haulers had let go the ropes.
Whooping redskins took my men as targets
And nailed them nude to technicolour posts. Read the rest of this entry »