BLOG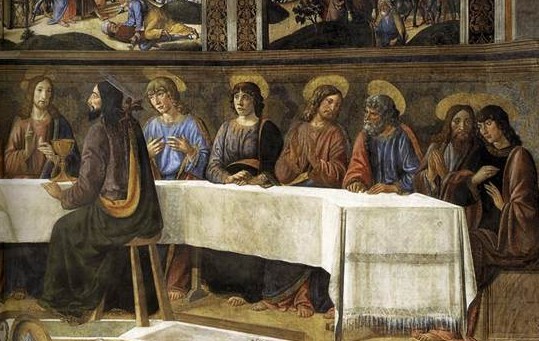 Apostle #1: Anyone else think Judas is acting kinda weird?
Apostle #2: Yeah, he's really shifty tonight.
Apostle #3: Also, he's the only one of us without a halo. Which I think is pretty suspicious…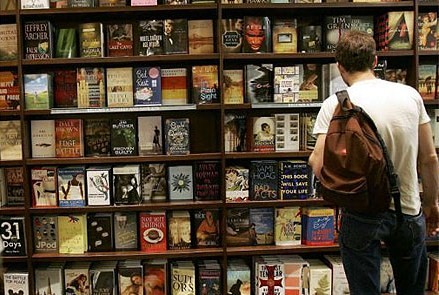 The newspaper is collecting suggested reading lists from writers for an upcoming Christmas feature. The categories didn't sound remarkable when they were called out to me over the phone: Read the rest of this entry »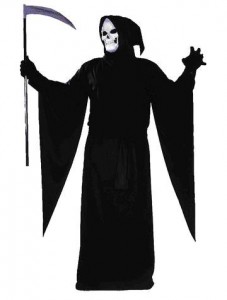 Fave food…
Spagetti bolognaise n garlic bread….umm delish!!
Fave TV programme…
Ne ting with gaelic hurlin r soccer!!!
Fave board game…
OMG…Y does every1 tink dat i play chess???? i don't even know da rules lol!!!
Likes…
Chillin, cruizin wit da boyz, goin buck ape round da place n checkin out da talent Read the rest of this entry »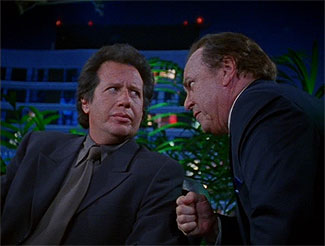 Running for 89 episodes between 1992 and 1998, The Larry Sanders was one of the funniest and most innovative television shows ever made. Based on the travails of neurotic talk show host Larry Sanders (Garry Shandling), his buffoonish sidekick Hank Kingsley (Jeffrey Tambor) and their shitkicking producer Artie (Rip Torn), the show was scripted by a team of crack writers that included Jon Vitti (The Simpsons) and Judd Apatow (Knocked Up, Superbad), as well as Shandling himself and his writing partner Peter Tolan.
It also boasted a strong supporting cast of actors who, in many cases, would go on to greater acclaim in their own right (among them Jeremy Piven, Sarah Silverman, Janeane Garafalo). Read the rest of this entry »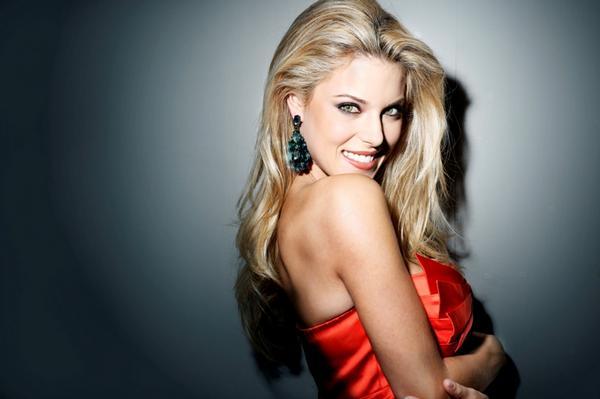 1. Holy stampede, Batman… Foolish people behaving foolishly in Knock (skip to 6min 15sec), where the real Mary definitely, definitely appeared in similar circumstances in 1879.
2. Anti-gay marriage Miss California explains why Jesus would undoubtedly have approved of fake boobs if they'd been around in his day. Read the rest of this entry »

My quest for the perfect DVD box set is at an end. This evening I chanced up National Lampoon's Vacation Collection – comprising the Griswald's original, European, Christmas and Vegas vacations – and it has already cheered me up no end. Read the rest of this entry »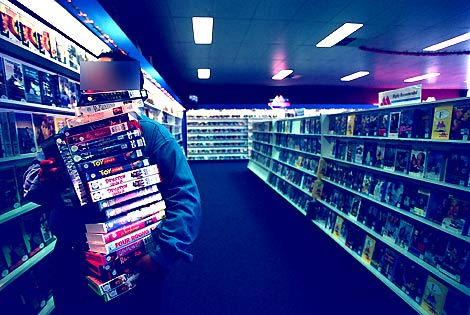 Hit the DVD place afterwards tonight, more out of habit than with any particular plan of attack. I mooch around the box sets, aimless now that the Wire's seemingly endless Bataan Death March is finally over. All have short, non-descriptive titles: House, Rome, Lost, The Shield. I have no idea what any of them are about or if they're any good. Probably not. Probably not. Read the rest of this entry »

Pittsburgh Pirates pitcher Dock Ellis throws a no-hitter – the baseball equivalent of a 147 break, as far as I can tell (see after the jump) – while tripping on acid.
Read the rest of this entry »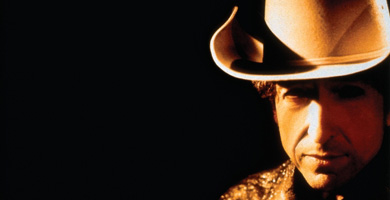 "At the back, the meanest drummer in the world. When we played in the Middle East, he killed the Dead Sea… David Kemper!"
"You might be wondering what's written on his shoes – those are foot notes!" Read the rest of this entry »
Published: Mongrel magazine, November 2005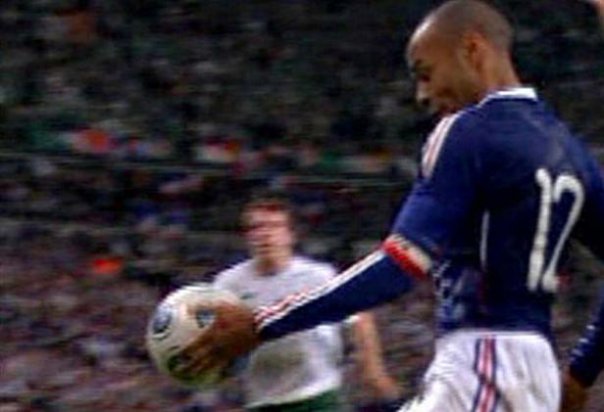 From Nelson Mandela to The Birmingham Six; from Andy Dufresne to Deirdre Rachid; the plight of the wrongfully incarcerated will always strike a chord with people. Perhaps it's a subconscious manifestation of our guilt over greater injustices (such as the unfair division of wealth and opportunity) in which we are complicit. Perhaps Western society places a higher value on liberty than it does on life itself. Whatever the reason, cases of wrongful imprisonment arouse sympathy and outrage in us like very little else.
But who, outside the ranks of the world's law enforcement agencies, spares much of a thought for the people on the other side of the injustice equation? The people who are free but who deserve to be locked up. The wrongfully still-at-large. Does anyone write songs, chant slogans or organise benefit concerts to celebrate these people and their struggles? Time to redress the imbalance I think. Read the rest of this entry »