BLOG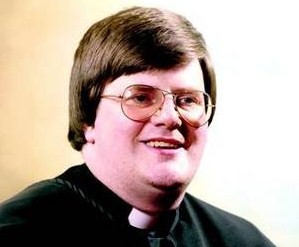 A priest, a rapist and a paedophile walk into a bar. Read the rest of this entry »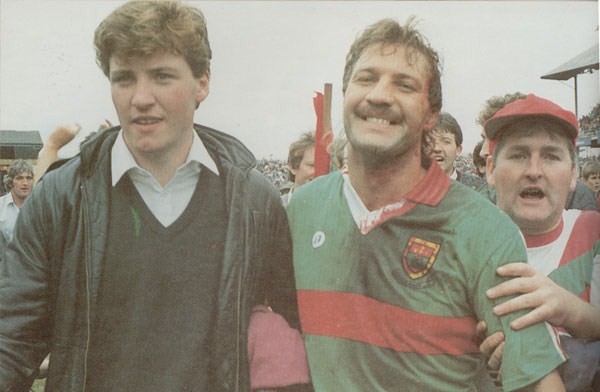 Heady times… EoinButler.com is currently experiencing an unprecidented surge in popularity, albeit from a source slightly outside of my target demographic. So what's wooing the masses? Is it my geographical nous? Those racy cheerleader upskirts? Or that rollercoaster thread in which Darragh and I debated the artistic merits of Will Ferrell and John C. Reilly's Step Brothers movie?
Well no, quite frankly. It isn't. Read the rest of this entry »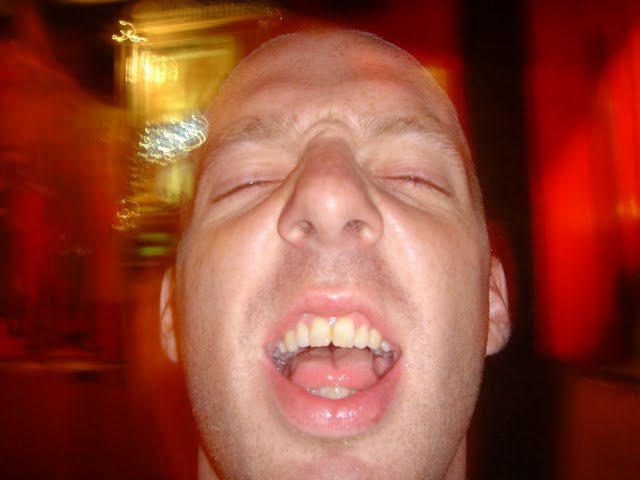 Hasta la Victoria Siempre, readers! Greetings from Buenos Aires! Yes, after months spent battling the forces of the hated GENERAL RODRIGUEZ in the mountains by day, and instructing my ragtag band of guerrillas in the basic tenets of Marxist-Leninism and beard grooming by night; having survived 37 assassination attempts by the C.I.A. and two by the International Red Cross; and with only the fiery and enigmatic "TANYA" for female companionship (her passion for social justice is surpassed only by her passion for yours truly!); deliverance has finally arrived. Read the rest of this article here.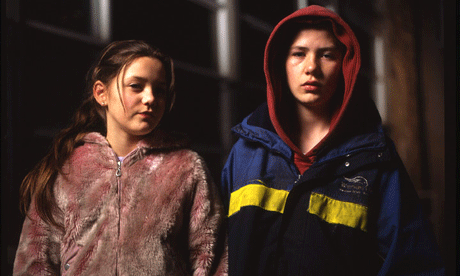 As interviews go, it's not your typical scenario. I'm seated on a barge on Dublin's Grand Canal. In my hand is a list of handwritten questions. On the bench opposite are sitting the two young stars of Lance Daly's highly acclaimed new feature film Kisses. My Dictaphone is lying on the table between us switched on. So far so good, you might think. Well yes, except that at some point in the last five seconds World War III has broken out.Read the rest of this article here.

Babysitting my three month old niece Lola today. We went for a walk to Kilmainham Hospital and sat down and I sang her songs from my iPhone. Her favourites? Bob Marley's Three Little Birds, The Kinks' Lola (obviously, although if she grows up to be a promiscuous, transvestite man I may have to accept some of the responsibility), Danny Kaye's Inchworm, and the Velvet Underground's I'm Sticking With You.
She absolutely hates Kanye West and cried every time I put him on. But her favourite song by a country mile (as I was later to discover)? Read the rest of this entry »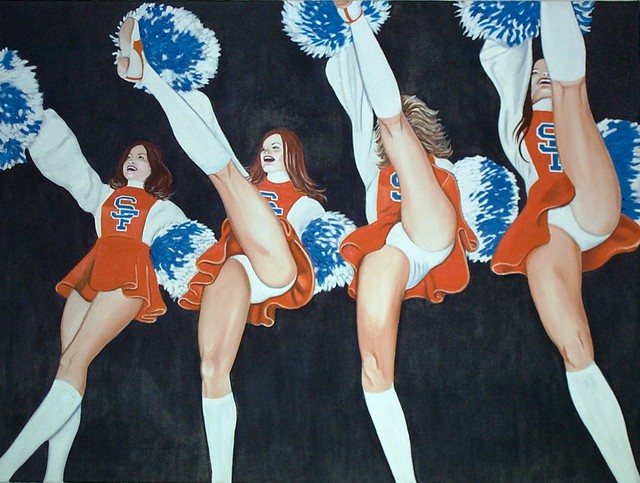 A little manoeuvre I invented where I approach an attractive girl, stumble, fall and headbutt her in the crotch… Read the entire article.

On the evening of September 11th, 2001, as the initial shock of what had happened that day began to abate, my thoughts turned to what would happen next. Events were still very much in flux, but it was already clear that whatever would transpire after the dust settled in New York, it wasn't going be pretty.
I remember going for a drink in a pub that evening with some friends. It was Slattery's on Capel Street. In the corner, Sky News was showing night vision pictures of the skyline over Kabul. The Northern Alliance were shelling Taliban positions. No one was quite sure what was going on exactly, but I remember people – punters, barstaff, everyone – staring at the television screen in grim silence. And this ominous refrain began playing over and over in my head… Read the rest of this entry »
Published: Mongrel magazine, March 2004
Commercial Feature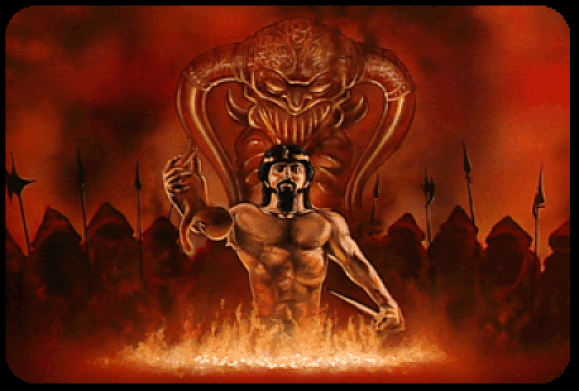 Here is the first in a series of commercial features (i.e. articles that look like real articles but are actually just a mutant form of advertising.) This month, we've teamed up with His Satanic Majesty, the Archangel Lucifer, to suckle upon his fiery teat and drink deep of his molten liquids.
The forces of evil have never been as hip and youth oriented and we want you to get involved. Below you will find details of a fabulous offer open exclusively to our readers. But first here's a personal message from Satan himself: Read the rest of this entry »
oh shit, he's on the wrong side of the road - get out of the way!*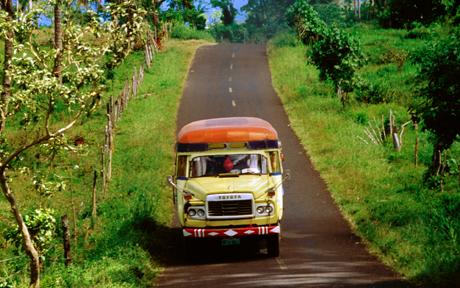 I must say that I'm really fascinated by the road traffic switchover currently underway in Samoa. This is the first time such a move has been attempted in my lifetime, although similar switchovers have apparently been done in the past in Nigeria, Ghana, Yemen and Okinawa.
The rationale behind the decision seems sound enough (cheaper car imports), but the logistics are mindboggling: Read the rest of this entry »