BLOG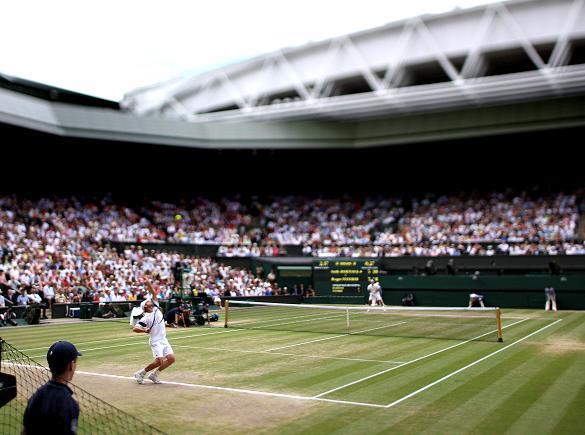 I'm definitely, definitely getting tickets for Wimbledon next year. Roger Federer's slow, merciless turning of the screws on Andy Ruddock in that epic final set was enormously entertaining. But even more fascinating was spotting the celebrities who'd turned up to watch.
Can anyone imagine the scene if Henry Kissinger, Woody Allen and Alex Ferguson (who were all in attendance) happened to bump into each other at the bar afterwards? Read the rest of this entry »

Their racist Jesus is also rather amusing.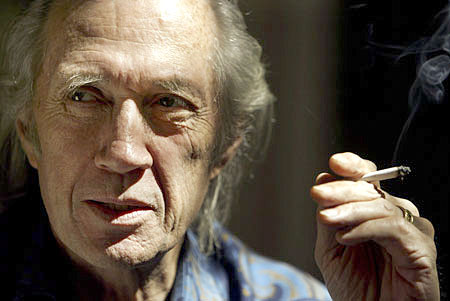 There's no nice way to go, is there? The meek might take some comfort from the prospect of dying peacefully in their sleep. The vainglorious might dream of dying on the battlefield, fighting for some noble cause. But the vast majority of us would be much better pleased with a nice cup of tea and sit down if it was all the same to you.
And yet we've all got to die sometime. If it be now, 'tis not to come. If it be not to come, it will be now. If it be not now, then perhaps tomorrow evening when you're texting your friend Tracey about French homework. "The readiness is all," Shakespeare concluded.
For these poor bastards, though, the old readiness just wasn't their strongest suit: Read the rest of this article.
Holmes and Watson are on a camping trip. On their first night away, they lie in their camp beds looking upwards. "Look at the cosmos, Watson" says Holmes. "What does it suggest to you?"
"To me," replies Watson, "It suggests the insignificance of man and the infinite power of an Almighty who created such a wondrous universe." Read the rest of this entry »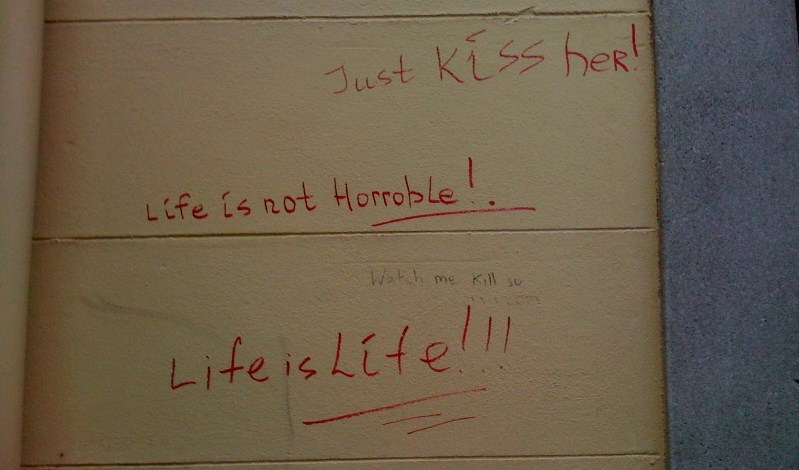 Quirky, possibly French, possibly part-time mime artiste vandals unleash reign of whimsy in Dublin's south inner city – Christchurch Back Lane, Dublin 8
with Eoin Butler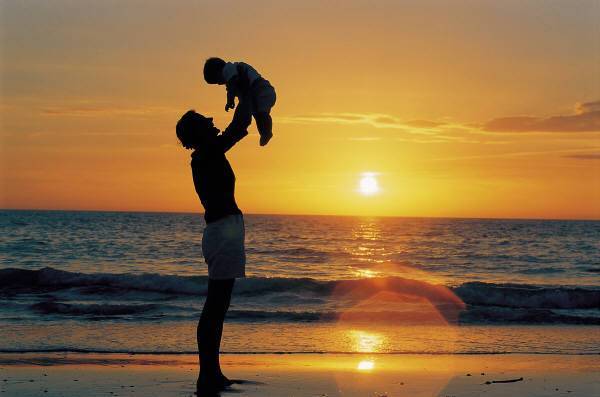 Life's no picnic for a mild-mannered, self-deprecating, sound as a pound, suburban stay-at-home Dad… Just ask old muggins here! When our two were born, I decided that I would opt out of the nine-to-five rat race to become their full time primary care giver. Somehow, it just felt like the right move. Also, I'd been stealing large quantities of office supplies for some time and it seemed wise to quit while I was ahead. Read the rest of this entry »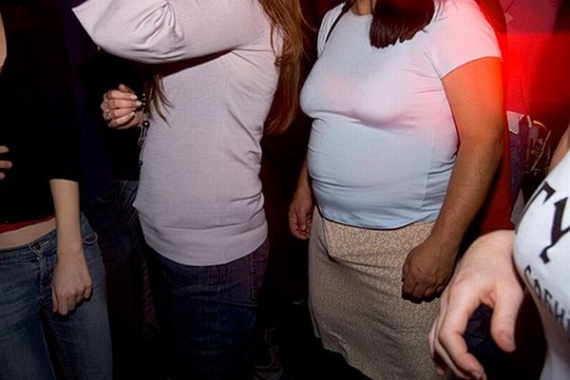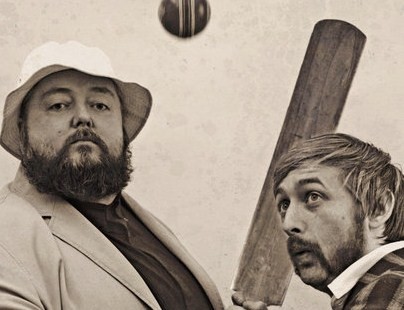 EOIN BUTLER talks to Neil Hannon about cricket, Britpop and "Father Ted".
What are you listening to these days?
I listen to far too much music that is not considered cool. I'm a lifelong fan of Cole Porter and Noel Coward. I also love Maurice Ravel. As far as pop music is concerned, it tends to be strangely commercial stuff. I'll find I'm just mad about a Sugababes song or something. The new Jarvis Cocker album is brilliant too, much better than his first album. I was always a massive Pulp fan.
Do I recall that you and Jarvis once had an argument about an anorak?
That has a basis in truth. Jarvis and I once did a joint cover shoot for a French magazine. I turned up wearing an anorak, basically, because I had no clue. It got back to me afterwards that Jarvis had been outraged. The phrase he used was "You've got to live it" [referring to being a pop star, presumably]. Afterwards, I thought "Hmm . . . He was probably right." But we never had a face-to-face argument. Read the rest of this article here.

This starts off like it's going to be an epic melodrama in the vein of Don't Worry Baby, but quickly morphs into one of those slithery Stones numbers from the 1980s, in which Mick Jagger would pretend that evil women were taking advantage of his good nature. Read the rest of this entry »