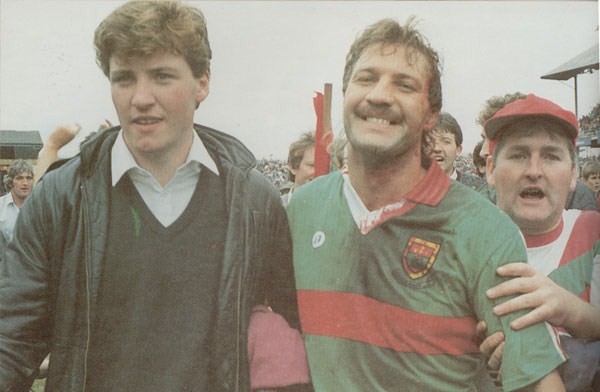 Heady times… EoinButler.com is currently experiencing an unprecidented surge in popularity, albeit from a source slightly outside of my target demographic. So what's wooing the masses? Is it my geographical nous? Those racy cheerleader upskirts? Or that rollercoaster thread in which Darragh and I debated the artistic merits of Will Ferrell and John C. Reilly's Step Brothers movie?
Well no, quite frankly. It isn't. A picture of a I used to illustrate a really, really lame cow joke has crashed Google Images' top ten search returns for "cow". Right now, all over the world, children working on school projects about agriculture are being directed to an (even by my own low, low standards) pretty moronic thread about Protestant cattle farmers and my uncle Jimmy John Joe.
Needless to say, in the wake of this unprecidented success, copious quantities of hookers and blow have been thrust in my direction. In a desperate attempt to keep riding that wave then, I've decided to upload this picture of the great Willie Joe Padden, flanked here by a young Ray Dempsey (best of luck on Sunday, Ray!), and tag it with the top five current hottest search queries from Google Trends.
Yeah, I'm pretty spamming people at this point…
September 14th, 2009.