BLOG

I TRAVELL'D among unknown men,
In lands beyond the sea;
Nor, England! did I know till then
What love I bore to thee. Read the rest of this entry »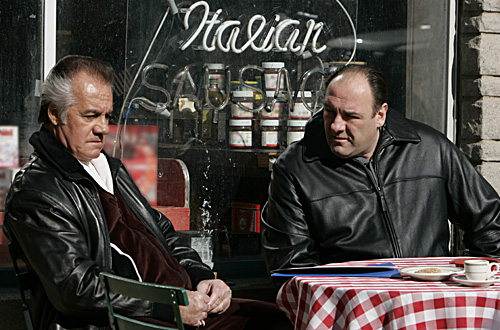 Polls and top tens lists and all that crap, whether compiled by critics or voted for by "the public", are all inherently arbitrary and silly. The only exception to this rule is when my favourite show, The Sopranos, is rightfully anointed the greatest television series of all time. To sweeten the deal even further, that square-jawed cardboard cut out of a cop you're all so fond of limps in at a laughable no. 14… Read the rest of this entry »
that the other person probably wishes they hadn't bothered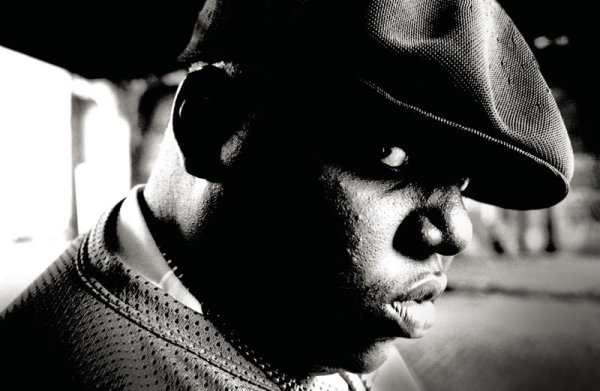 10. I'm Satisfied With You by Hank Williams
Although barely literate, and entirely degenerate, Hank Williams remains one of the most adroit lyricists in the history of popular music. He was, after all, the man who wrote masterpieces like You Win Again and Your Cheatin' Heart. Its probably safe, therefore, to assume that he was aware of the tightrope he was walking with the song I'm Satisfied With You. Read the rest of this article here.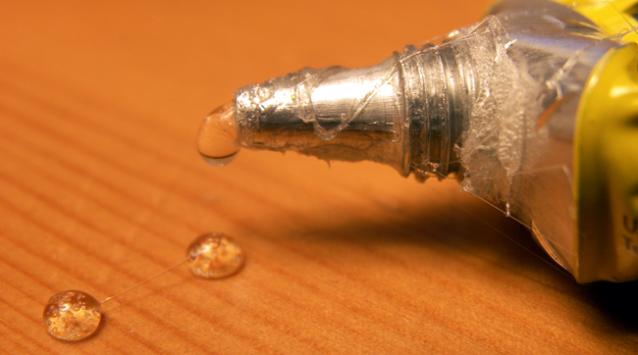 Just finished reading a book today called The History of Glue… Read the rest of this entry »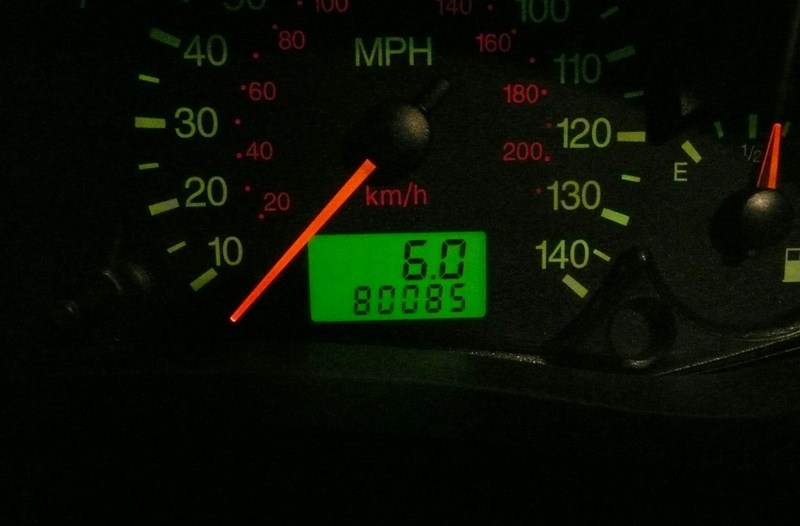 Go boobs!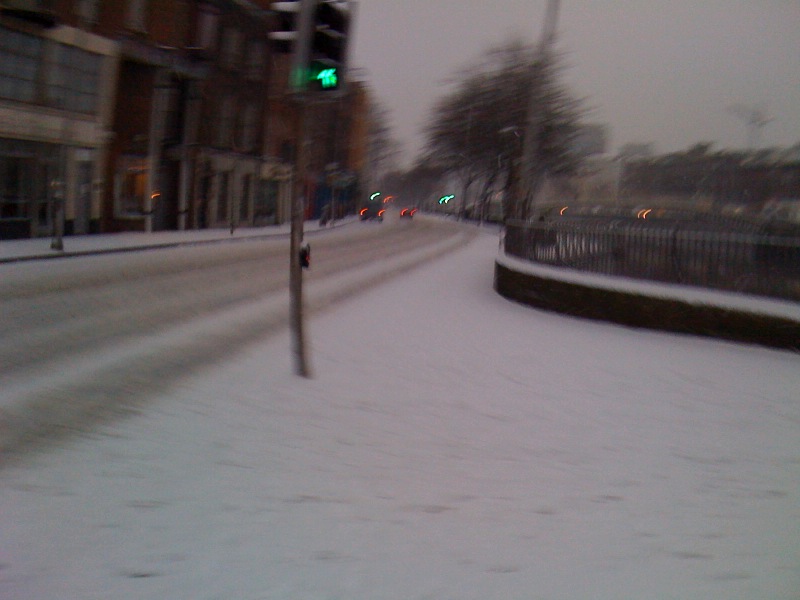 …Or so my mother has just told me. Reckon that's gotta be the title track on my upcoming classic rock album. "I was born in a blizzard / papa was a lizard / as we rode motorcycles cross burning bridges on a highway to hell…" Or something like that.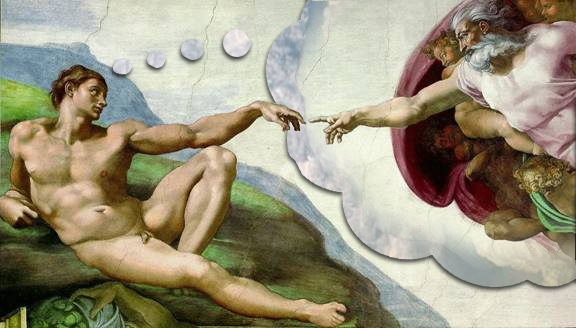 1. Thou Shalt Not Commit Adultery… So should we stone you now or later, Iris Robinson?
2. This lady's sympathies are with the axe-wielding psychopath… Read the rest of this entry »

Listened to this song first when I was about thirteen. Still give me the same weird chill today. Read the rest of this entry »


It's six o'clock on a Thursday evening and Hartigan's – an old fashioned, family-run boozer on the doorstep of Stephen's Green – is filling up with after-work drinkers. I've heard a few stories about this place. But this is my first time across its threshold.
With its rough-and-ready decor, bizarre zig-zag layout and curious blend of customers, Hartigan's actually reminds me of nowhere so much (and I realise that this may be a pretty obscure reference for 99% of readers) as Julian's of Midfield. Read the rest of this article here.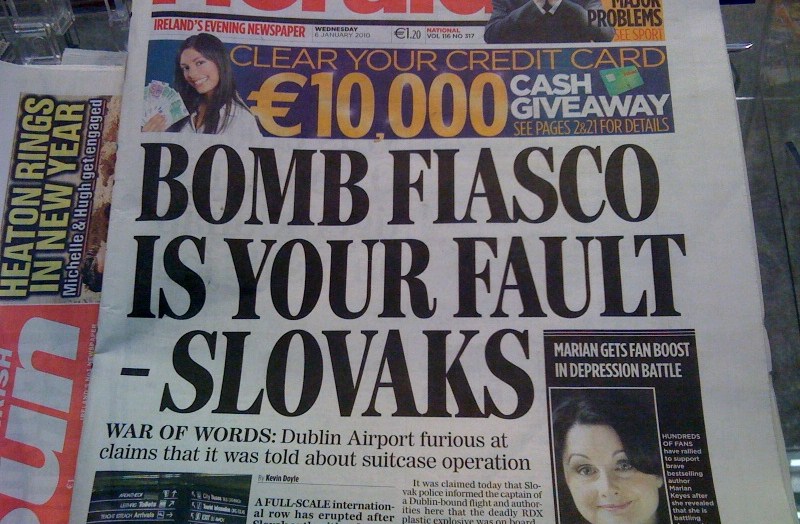 Just to recap. The Slovaks dupe some innocent punter into smuggling explosives into Ireland, potentially endangering, I dunno, some lives. Then they forget to mention anything about it for a few days. Now they're insinuating that the whole imbroglio is somehow our fault. If that's the way you want to play it, Slovakia, fine. No skin off our noses. But know this: you've made a powerful enemy this day.
This isn't Iceland you're messing. Do you even know what happens to countries who mess with Ireland? Didn't Slovenia or someone pull you aside, try to talk some sense into you? They didn't. Well, that's unfortunate. Because you're now going to suffer the consequences of Ireland's wrath. What are we going to do about it? I'll tell you what we're going to do about it. Read the rest of this entry »